In sports, comparing is a common practice. Thanks to the commercialization of the sporting industry, every sport is just a click away from viewers. Fans can frequently be seen in a debate about which sport is harder than the other. However, sometimes a player's opinion can further intensify the debate. A similar incident happened when UFC title winner, Max Holloway, gave his opinion on surfing.
ADVERTISEMENT
Article continues below this ad
Competition between the popularity and difficulty of sports is bound to happen. In 2019, Max Holloway appeared on the 'Joe Rogan Experience' and talked about how "surfing is crazier than fighting!". 
ADVERTISEMENT
Article continues below this ad
Holloway's experience of surfing
Rogan asked about the UFC champion's surfing skills. Holloway replied that he occasionally engages in water sports and enjoys it. He revealed that there is a popular misconception among surfers; they believe fighting to be a more thrilling sport. However, the champion fighter had other thoughts on this. Max Holloway believed surfing to be a crazier and more challenging sport than fighting.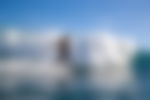 Holloway explained that fighting involves two humans engaging with each other and countering moves. This brings a sense of predictability to the sport. But, surfing involves natural waves which don't have a defined path. It is harder than fighting since anything can go wrong at any time. "When you are surfing, you are fighting with nature. You follow up your board," he added. 
DIVE DEEPER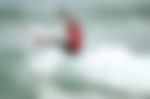 Holloway also discussed a hilarious instance when the countdown team contacted him to shoot his surfing videos. The UFC star revealed that he surfed on some big waves, but the producers didn't keep them in the final cut. "I got at least twenty waves and you guys put out the four that I sucked on", he joked. Rogan immediately burst out laughing after listening to the incident. 
Max Holloway described the dangers of surfing
ADVERTISEMENT
Article continues below this ad
The American mixed martial artist further discussed the life-threatening dangers of the sport. The podcaster played a video of a surfer falling in the waves and smashing into the water. Holloway highlighted that there is no guarantee of whether the surfer will pop out of the water.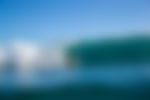 Unlike UFC or other sports, there is no end-whistle to stop the event when the player becomes defenseless. The waves cannot be stopped, and there is a chance that they will carry the surfer with them.  
ADVERTISEMENT
Article continues below this ad
WATCH THIS STORY: Rare Image Shows 50-Year-Old Surfing Legend Kelly Slater With Hair
The 34-year-old champion further added that he wanted to surf with Kelly Slater on his surfing ranch. What do you think about this potential collaboration? Would you agree with Holloway? Let us know in the comments below.