Mobiles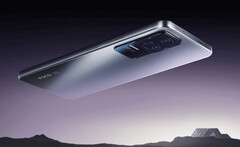 A report has highlighted a potential launch date for the POCO F5, the global version of the forthcoming Redmi Note 12 Turbo. Xiaomi will unveil the Redmi Note 12 Turbo later this month in China with Qualcomm's new Snapdragon 7 Plus Gen 2 chipset.
91mobiles claims to have obtained information about the launch of the POCO F5, one of three devices expected to launch later this year under the POCO F5 series. For reference, Xiaomi is also thought to have developed the POCO F5 Pro and the POCO F5 GT, with the former rumoured to feature a Snapdragon 8 Plus Gen 1 chipset. Xiaomi has not commented on the release of any POCO F5 devices yet, although it has certified two models, 23049PCD8G and 23013PC75G, with the FCC in the US.
According to 91mobiles, its sources have informed it that Xiaomi will announce the POCO F5 on April 6. The website specifies that April 6 applies to an Indian release, implying that a global release will occur separately. Unfortunately, 91mobiles has not discussed when the POCO F5 will be available in other markets, nor if the POCO F5 Pro or POCO F5 GT will join it on April 6.
Currently, the POCO F5 is thought to be a re-branded Redmi Note 12 Turbo, the existence of which Xiaomi confirmed last week. Numerous details about the Redmi Note 12 Turbo remain unknown at this stage, including its design. However, Xiaomi has teased that the handset will ship with the Snapdragon 7 Plus Gen 2, a successor to the Snapdragon 7 Gen 1 that Qualcomm also unveiled last week. Xiaomi will present the Redmi Note 12 Turbo later this month in China.
Related Articles
Alex Alderson – Senior Tech Writer – 7564 articles published on Notebookcheck since 2018
Prior to writing and translating for Notebookcheck, I worked for various companies including Apple and Neowin. I have a BA in International History and Politics from the University of Leeds, which I have since converted to a Law Degree. Happy to chat on Twitter or Notebookchat.
Alex Alderson, 2023-03-20 (Update: 2023-03-20)