Tech news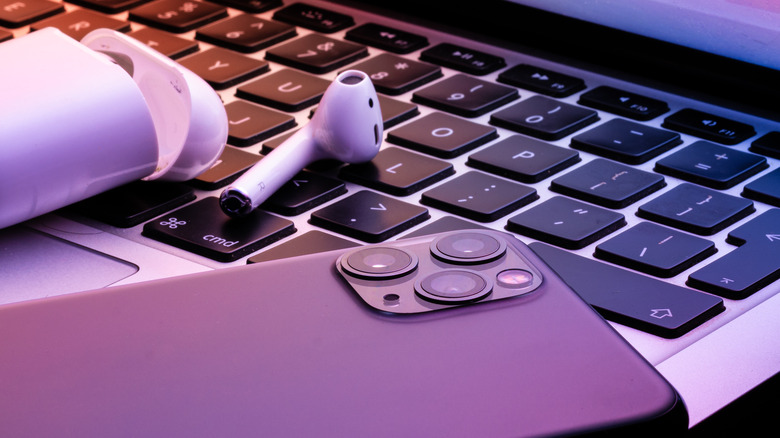 Shahid Jamil/Shutterstock
Following Google and Microsoft, it's Apple's turn to disguise a fun summer party as a massive developers' conference. Apple laid out a detailed schedule for the Worldwide Developers Conference (WWDC) 2023 taking place at Apple Park and set to air digitally from June 5 to June 9.
The conference remains free for all developers and should give us all insight into the latest advancements and tools spanning Apple's vast ecosystem, including iOS, iPadOS, macOS, tvOS, and watchOS, plus all the devices running those various forks of its software. A physical celebration will also be hosted at Apple Park for developers and students on the opening day.
WWDC will kick off with a keynote on June 5 at 1 p.m. Eastern Time (10 a.m. PT), giving us a high-level overview of all the fun stuff Apple's cooking up. Developers can also look forward to hands-on labs and sessions, plus opportunities to learn more one-on-one with Apple engineers. You can tune in on Apple's website, within the Apple Developer app, on Apple TV, and on YouTube.
Developers are in for a fun week
Following the keynote, Apple will deliver the developer-centric Platforms State of the Union address at 4:30 p.m. ET. Later that evening, at 9:30 p.m. ET, we'll learn about all the app and hardware makers who will be rewarded with honors at the Apple Design Awards.
June 6 to 9 is all business with learning opportunities. Apple is hosting 175 sessions, all of which will be available over video at Apple's Developer website and within the Developer app for those who can't make it.
"Developers can get answers to their technical, design, and App Store questions — including how to improve their app's presence on the store — with Apple experts in one-on-one online lab appointments," Apple says. You'll also be able to join Apple engineers and designers in a Slack community where you can drop questions, participate in technical discussions, and participate in icebreaker activities.