People often have bizarre opinions about sports they don't quite understand. Athletes are no different. As proven by UFC commentator Joe Rogan, who claimed that playing chess reduces weight. His obscure viewpoint is based on an instance when Andrew Tate recalled a study based on players competing at a major tournament.
ADVERTISEMENT
Article continues below this ad
In a recent YouTube video by powerlifter and bodybuilding icon, Greg Doucette, called out Joe Rogan for his ridiculous claim. In November 2022 video, the Canadian influencer dismissed the claim American podcaster made.
Bodybuilding icon called out the UFC color commentator
ADVERTISEMENT
Article continues below this ad
UFC commenter Joe Rogan, is famous for his series of podcasts called 'The Joe Rogan Experience'. In one episode of his podcast, said, "You know what's incredible and burns of energy is playing chess. They had these world class chess players…they found that they were burning thousands of calories just sitting there playing chess."
The 55-year-old UFC commentator explained that people were curious about, "What's happening over the course of this tournament?" he continued, "Because a lot of these guys are losing a s**tload of weight!"
However, the Canadian IFBB pro, Doucette, had a different outlook on the matter. Being a bodybuilder himself, he understood what it took to stay in shape. "Thousands? No Joe! What are you smoking?" exclaimed the bodybuilder. He also added, "They're just sitting there, and your brain is firing and you may lose an extra one or two calories"
Greg Doucette seemed to be quite confident about his statements as he continued to dismiss Rogan's false claims. "I'm sorry, even if Joe Rogan and Andrew Tate say they burn that you burn thousands of calories playing chess. You simply don't!"
Ex-UFC Athlete got the idea from real news
The misconception did not happen overnight. Rather, Joe Rogan was referring to news floating in the media that a certain Stanford professor from a Neurology background who had studied the calorie expenditure of chess grandmasters told ESPN, "Chess Grandmasters could burn up to 6,000 calories a day,"
ADVERTISEMENT
Article continues below this ad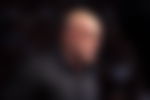 While the statement itself that it is possible to burn 6000 calories just by sitting and wrecking, your brain may seem ridiculous. There is indeed a degree of truth to them. Studies have shown that how much calorie is needed to perform a task depends on how taxing your brain finds it. 
ADVERTISEMENT
Article continues below this ad
Watch this story: Ufc world reacts to liver kings steroid reports
Hence, while it is not possible for them to lose 1000s of calories during major tournaments, the fact remains that they indeed lose some.