Oleksandr Usyk has hit out at the Russian invasion of Ukraine, labeling the country a modern "Third Reich" and saying that Russian President Vladimir Putin is continuing to do "Hitler's work".
The 35-year-old Ukrainian professional boxer, who has held multiple world championships in two weight classes, including the unified WBA, IBF, and WBO heavyweight titles since 2021, spoke out in a video on his Instagram page.
Next month sees the first anniversary of Russian forces invading Ukraine and Usyk has warned that Putin will not stop at the destruction he has caused across the boxer's homeland.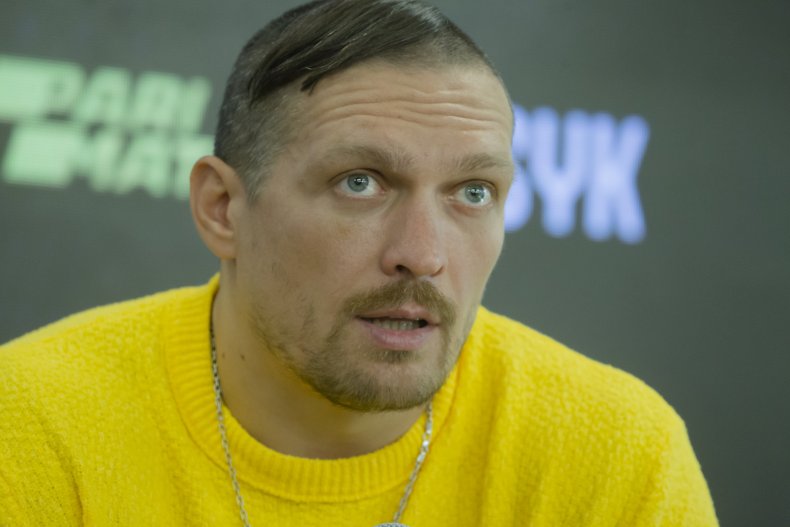 Usyk said in the video: "The Russian Federation is Ukraine's enemy. Yes, you hear me and see me.
"It is an enemy that wants to kill all the people in the world. They say that they will hit France, Poland, Britain."
Usyk continued: "So, they scare people in every way and say they will go to heaven. The eighth commandment forbids murder.
"There is no holy war of purification. There is the war that you [Russia] started on February 24, 2022."
The boxer questioned the reasoning given for Russian forces entering his home country.
He said: "You attacked Ukraine, supposedly to protect Russians who do not want your protection.
"The same way you attacked Czechoslovakia years ago you came to other cities and to Georgia, et cetera.
"You come everywhere with protection, but you do not protect Russians in Russia itself.
"You do not protect them in any way. You are fighting against fascism and nazism, which does not exist."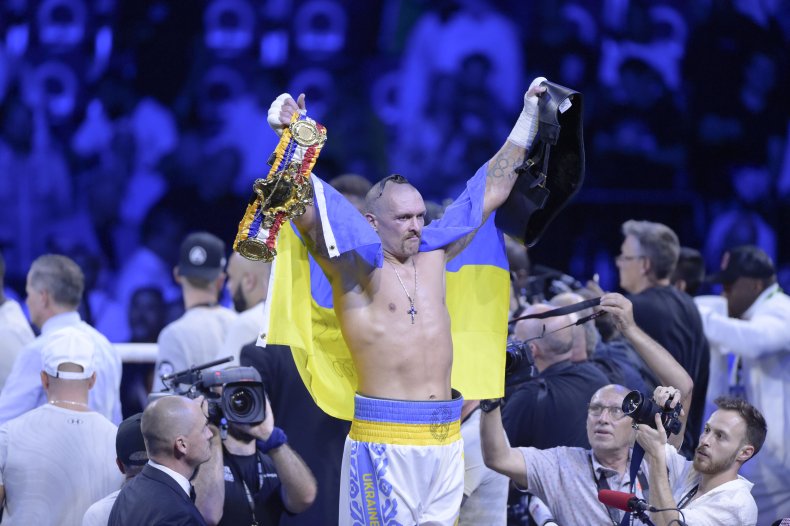 In a damn closing statement, Usyk compared Russia to Nazi Germany's soldiers in the Second World War.
He finished by saying: "You are the Third Reich in all the variety of its manifestations. What Hitler didn't do, your president continues to do. Can you imagine? Yes."
Usyk's words about Russia come after he fired off a disparaging message to fellow heavyweight champion boxer, Tyson Fury.
The two are expected to meet later this year in an undisputed bout, and the Ukrainian has got the trash-talking underway with a dig at Fury's body image, which is often more parking lot brawler than muscular pro fighter.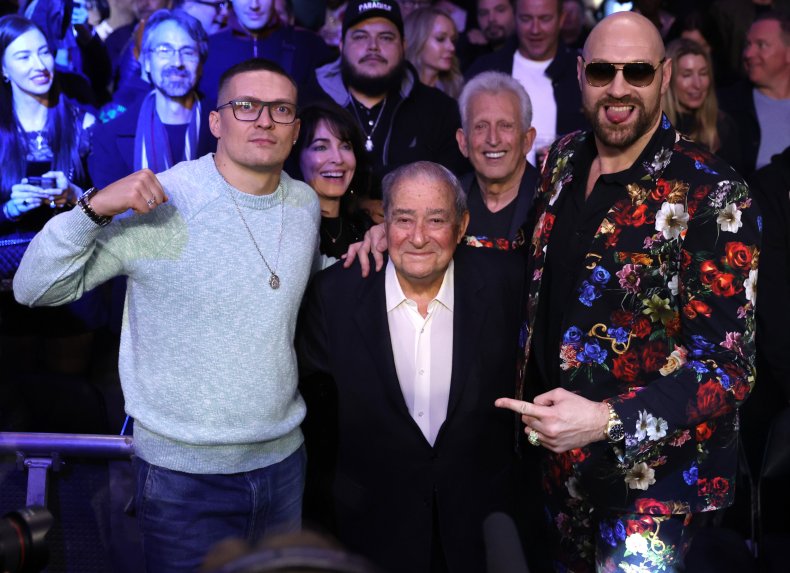 Usyk is often seen to be quiet and polite but he has begun a war of words with "The Gypsy King" as he prepares to put his WBA, IBF and WBO heavyweight belts on the line against Fury's WBC strap to be the undisputed champion in the division.
If Usyk wins, it will be the second time he has conquered a division after taking all at cruiserweight.
In a similar mode to his build up to his fights with Derek Chisora and Anthony Joshua, Usyk is wondering where Fury is.
This time there are no names used but a derogatory "belly" jibe, with Usyk asking on a video he posted on Instagram: "Belly! Where are you?"
Do you have a tip on a sports story that Newsweek should be covering? Do you have a question about boxing? Let us know via entertainment@newsweek.com.