Gaming
Microsoft is leaving no stone unturned in making all the efforts to seal the deal with Call of Duty publisher Activision. While it has succeeded on certain grounds, the U.S. FTC agency seems to be the biggest roadblock in its way to acquiring the famous gaming company.
Recently, the Xbox maker came out with a strange and bizarre revelation, while trying to give a response to the FTC in order to show that its proposed acquisition of the Call of Duty publisher won't reduce the competition in the market. Among many of the points mentioned by Microsoft, one, in particular, has ended up becoming a joke online.
ADVERTISEMENT
Article continues below this ad
Gaming Microsoft says they have no idea when the first Call of Duty game was released by Activision
The Xbox maker shocked the gaming industry a year ago when it announced a massive deal with Activision Blizzard. The proposed acquisition, however, has faced various obstacles so far. While several agencies have approved it without any problem, others have not been so kind, to say the least. And the U.S. FTC happens to be among the latter ones.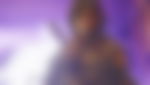 Ever since it was first involved in the situation, the federal commission has been against the merger of Microsoft and the Call of Duty publisher. PlayStation maker Sony's growing concerns have only added to the agency's strict approach on the $68.7 billion deal.
DIVE DEEPER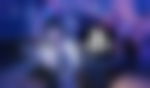 Meanwhile, the latest situation is regarding Microsoft's response to FTC's objections to its deal with Activision. A few days ago, Microsoft came up with its answer to the agency, while trying to prove why its proposed acquisition is important and why it won't be a huge problem in any way possible.
While trying to prove its point, however, the Xbox maker tried to play too smart (or dumb, perhaps). The company revealed that it has basically no idea about Call of Duty franchise's history. And also that it has no knowledge of the series' significance in terms of sales and revenue. Simply put, Microsoft is unaware of the first game's release date in the iconic saga.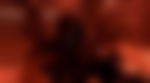 This is what the company mentioned in its response while mentioning Activision's franchise:
"Microsoft avers that it lacks knowledge or information sufficient to form a belief as to the truth of the allegations concerning industry perceptions of Call of Duty and Call of Duty's original release date; or as to the truth of the allegations concerning Call of Duty's launch and typical release schedule and the resources and budget Activision allocates to Call of Duty."
Well, this point makes little sense because making a simple search on the internet is enough to find out when the first CoD entry was launched. In case anyone is not aware, the very first title was released on October 29th in the year 2003.
But Microsoft trying to play dumb here is not strange or surprising. Maybe it is trying to use a different tactic related to legal technicalities. Meanwhile, social media users had a hilarious reaction to the Xbox maker's knowledge on CoD. Have a look at some of the tweets below:
Microsoft next week: "What is Call of Duty? We are buying ABK for Candy Crush!"

— fort96 🎮 (@fort96_marco) January 3, 2023
Next statement will be like: "We don't even know what this Call of Duty game is about"

— Lucas Lucena (@lucaslucena84) January 3, 2023
ADVERTISEMENT
Article continues below this ad
Ah yes. A company would spend 69 billion on a publisher without knowing anything about the publishers biggest annual title.

I totes believe them.

— Sean Michael (@GameOvRMan) January 3, 2023
They helped bring COD to consoles, of course they do. 🤣

— Micah the chips (@ChipsChipChip) January 3, 2023
ADVERTISEMENT
Article continues below this ad
WATCH THIS STORY: Top 5 Call of Duty Games of All Time