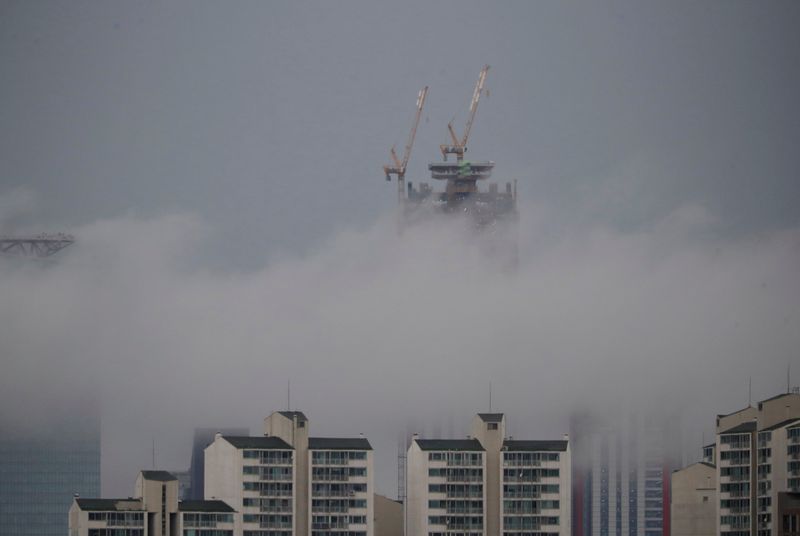 © Reuters. FILE PHOTO: A building which is currently under construction is seen above a fog during a rainy day in Seoul, South Korea, July 31, 2019. REUTERS/Kim Hong-Ji

SEOUL (Reuters) – South Korea's finance ministry said on Tuesday it was easing financial regulations on home buyers in most districts of the capital Seoul, in an effort to support the country's sharply falling property market.
Among 25 districts in Seoul, only four will remain on the finance ministry's "speculative area" list starting from Thursday, the ministry said. It currently consists of 15 districts.
Those to remain on the list are Yongsan-gu, Seocho-gu, Gangnam-gu and Songpa-gu, in which stricter mortgage rules and heavier taxes are imposed on home buyers.
The decision comes a day after South Korean President Yoon Suk-yeol promised to keep easing restrictions on home buyers to achieve a soft landing of the property market.