Climbing rocks without a harness or other safety equipment can be an extreme sport in itself. However, some climbers are not limited to rock faces; their idea of adventure includes climbing buildings, bridges, and cranes (yes, cranes) as well. This might be the perfect introduction for extreme climber Adam Lockwood. He likes to climb tall buildings, cranes, and anything he can get his hands and feet on.
While Lockwood seems to be fearless, during this one stunt, he had to admit that he might have taken things too far.
The Regret After Climbing a Greased-Up Crane
ADVERTISEMENT
Article continues below this ad
According to the video published by Ladbible, in July of last year, Lockwood decided to climb the tallest crane in Dubai. And not only climb it but free climb it. The climber made his way up to the top of the crane, and then in a nail-biting moment, proceeded to hang off from the crane with only his hands supporting his entire weight. In an even more terrifying moment, he turned upside down and proceeded to hang with his legs.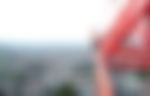 Hindsight always gives a new perspective. Hence, after completing the climb, he went on to say breathlessly, "Wow, I'm not doing that again. On my life, I'm not doing that again." After looking at the footage, Adam Lockwood said, "The fact I hung off the tallest crane in Dubai on the doorstep of the world's tallest building is something special and I feel like it was definitely worth the risk and legal consequences if I was caught."
DIVE DEEPER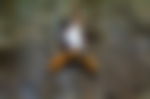 ADVERTISEMENT
Article continues below this ad
But getting caught was the least of his problems, as he discovered something shocking while climbing the crane. "Climbing up the jib, I quickly realized the whole crane was covered in grease that I couldn't even see, at first I thought it was dust from the desert but checking my hands it was grease, feet and hands slipping on everything I touched." Lockwood had some close calls while climbing the crane. Therefore, this begs the question, why do something like this at all?
A Peek Into This Daredevil's Motivations
Climbers are known to have their own quirks and secrets to keep reaching those heights. According to Adam Lockwood, his motivation comes from two things. First, his ability to do something most people can't. Also, for peace he experiences when he's at these heights all by himself. "…it feels surreal to be suspended that high with no safety, but like all my other hangs, my brain is blank, my heartbeat doesn't go up, and it feels almost peaceful. It's something I know I can do and that 99 per cent of the world can't and never will do…"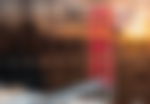 ADVERTISEMENT
Article continues below this ad
One thing is clear, breaking into secure places to perform these stunts is surreal. However, it has become important to Lockwood, who does not want to give it up, yet. Would you want to be hanging off a crane without any safety net?
Watch this story: 31-Year-Old Former Dallas Cowboys Tight End, Galvin Escobar, Tragically Passes Away In a Rock Climbing Accident