WWE's RAW XXX was an action-filled episode that featured some top action and memorable segments. Legends like Hulk Hogan and The Undertaker showed up while we also saw Brock Lesnar return and destroy Bobby Lashley. Among all these names there were a few notable absentees as well. One omission from the special episode that got the fans talking was of The Bella Twins. This is despite WWE advertising the Hall of Famers for an appearance before removing them from the promotional poster.
ADVERTISEMENT
Article continues below this ad
Afterward, The Bella Twins took to Instagram and expressed their feelings about the show. They criticized WWE's minimal portrayal of the women's evolution on the show and name-dropped Sasha Banks and Paige as well. And now Nikki Bella has revealed why the twin sisters didn't appear on the show.
Nikki Bella said WWE told them they had nothing for them
ADVERTISEMENT
Article continues below this ad
After addressing the issue of women's evolution not being showcased on RAW XXX, Nikki Bella talked about their absence from the show in a live session on her Instagram. The former Divas Champion said she and her husband Artem Chigvintsev were busy with media duties due to the premiere of their reality TV show, Nikki Bella Says I Do.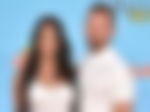 But she further noted that WWE told the sisters they had no plans for them despite advertising them earlier. Nikki said, "We were hoping, I think it was weeks ago, there was talks about going to Monday Night Raw. They said they had nothing for us." She noted that this led to them being booked for media appearances for her reality series.
DIVE DEEPER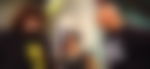 She noted, "We were booked on media Monday, Tuesday, Wednesday, Thursday. Then there was possibly, maybe, an idea. But our whole team, including WWE and everyone else, had already booked us for Monday being in New York." It is to be noted that WWE produces the show which stars Nikki Bella and her husband.
Her remark about WWE having nothing for The Bella Twins divided fan opinion on social media. Some thought that the show was better without them while others sided with the twins.
Nikki Bella's remarks draw contrasting fan reactions
After Nikki Bella's comments, fans were split over what they thought of the whole situation. A section of fans believed The Bellas weren't needed on the show and another bunch thought WWE should've used them in some form.
A fan wrote, "The show was better because of it." Another fan commented, "They don't seem to treat many former female wrestlers well." Here are the top reactions to this revelation by Nikki Bella.
And that is one of the best decisions WWE has ever done!! However they still needed more female representation on RAW 30. But the answer to that is NOT the Bella Twins.

— Luis A. Barrueta (@luis_b816) January 26, 2023
I'm never really liked them anyway no big loss there.

— The Wrestling Matt (@WrestlingMatt22) January 25, 2023
I'm not too disappointed we didn't see the Bellas. To me, they represent the Divas era which I hated.

— Cyril Foday (@foday_cyril) January 26, 2023
If they had anything for them, they still would have complained that other people deserved whatever time they would have got.

— weirdphil 👑 (@weirdphil) January 25, 2023
They didn't have much for anyone to be honest. There would be nothing gained by giving the Bellas any kind of noteworthy spot k the show. Are they gutted they weren't background characters in the poker game?

— Shaun | Apple Enterprise Expert (@actionjaxon666) January 25, 2023
Many fans sided with The Bella Twins.
Well when you put 0 creativity and just basicly do raw 25 again what do u expect

— louie lapuma (@LouieLaPuma) January 25, 2023
That's not fair they deserved to be on the 30th anniversary of Monday Night Raw

— chris (@wheels61999) January 26, 2023
They don't seem to treat many former female wrestlers well.

— BigCatComics (@BigCatComics1) January 25, 2023
ADVERTISEMENT
Article continues below this ad
They could've easily have her and Brie come back to fend off Iyo and Dakota, and keep them from interrupting the cage match. Sounds like another excuse to me from WWE, smh.

— PDeezy (@PSheezy7) January 26, 2023
ADVERTISEMENT
Article continues below this ad
Even though RAW XXX was a packed show, the portrayal of women wrestlers, especially the scrapped steel cage match and the treatment of Bellas did sour the taste a bit. The Bella Twins have been open about their criticism of WWE since that night and it will be interesting to see if they feature on WWE programming in the near future.
Watch This Story: The Most Extreme Moments in WWE Monday Night Raw History!