Odell Beckham Jr. can't seem to find a quiet day these days. With his recovery from injury, free-agent Odell is looking for a new team. Is it going to be the Cowboys? Or is OBJ going back to the Giants? However, last night Odell left a lot of eager fans confused after a mystery tweet. It wasn't until much later that the NFL world got some clarity as to what went down.
ADVERTISEMENT
Article continues below this ad
The Super Bowl LVI champion posted a series of tweets exclaiming his frustration with an incident that took place at the Miami International Airport yesterday. Some fans wondered if the tweet had something to do with his impending decision to join his next franchise. While others got to the bottom of the Miami airport incident.
ADVERTISEMENT
Article continues below this ad
DIVE DEEPER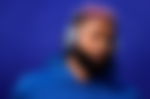 The former Los Angeles Rams wide receiver tweeted, "Never in my life have I experienced what just happened to me. I've seen it all," Odell said. Hours later, social media buzzed with the news of what happened to OBJ. The WR had to de-board an American Airlines flight because of his behaviour with the flight attendant. Specifically, Odell Beckham Jr. refused to wear a seatbelt.
Odell Beckham Jr. threw fans off with the cryptic tweet
Odell Beckham Jr. was drafted by the New York Giants in 2014 and recorded five 1000+ yard seasons in the next six years. However, injuries have plagued him the last few years and he has consistently struggled to touch the 400-yard mark in the season. But troubles compounded for OBJ yesterday when he fell asleep on Flight 1228 going to LA, before takeoff. This meant lending a deaf ear to the numerous seat belt announcements. NFL stars and fans reacted on Twitter to OBJ's misfortune.
Word is he was kicked off a plane out of Miami. Sounds like there is more to this story.

— Preston Feiler (@phfeiler) November 27, 2022
It's a no brainer. Everyone is required to wear a seatbelt. It doesn't matter if your famous or how much money you have either. Next time follow the rules and this won't happen. Simple as that man. Do better next time! Take care man!

— Chris (@hawkrock12) November 27, 2022
They said he was coming in and out of consciousness and they tried to remove him from the plane and he refused at first. They said because medical condition. If so we will find out soon when he takes a team physical. Medical condition? Drugs? Or just tired from partying all night

— randy addison (@addisonjr1006) November 28, 2022
You saved money on your car insurance by switching to geico?

— Charles James II (@CJDeuce_) November 27, 2022
ADVERTISEMENT
Article continues below this ad
I read they removed him because he was passing out. They were afraid to have a medical emergency why the plane was in here.

— Do not go gentle into that good night. (@Tux_299) November 28, 2022
Odell's lawyer, Daniel Davilier, called OBJ's harassment "unnecessary" as the wide receiver didn't refuse to cooperate. However, the Miami-Wade Police department's statement shed the necessary light on the matter. According to the county's official report, Odell Beckham Jr. was "coming in and out of consciousness" and refused to wear the seatbelt. "Fearing that Mr. Beckham was seriously ill," the officials said, "the attendants called for police and fire rescue."
ADVERTISEMENT
Article continues below this ad
WATCH THIS STORY: LeBron James Kevin Durant James Harden Kevin Hart Odell Beckham Jr. and other stars join forces with business retail house in a massive deal
Dallas Cowboys owner Jerry Jones wants OBJ at Dallas to sport the American Star on his helmet. However, this new headline may dissuade other interested franchises like the Giants and the Buffalo Bills. This will make it even easier for Jones to get the wide receiver he wants. Will Odell take a break from the headlines and join Dak Prescott's offense anytime soon?