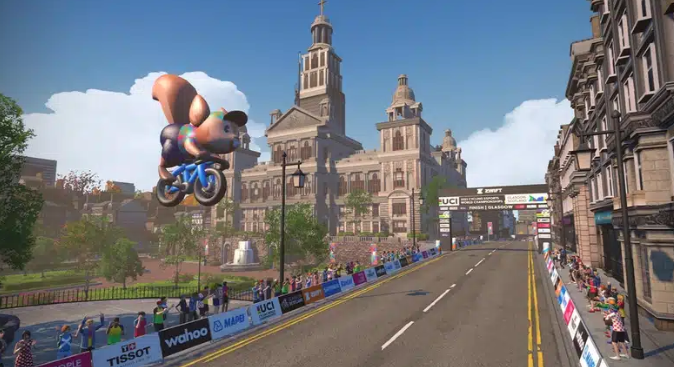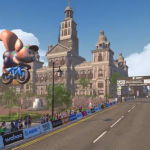 Zwift has announced its latest virtual cycling world, Scotland. This new world is Zwift's first designed specifically for the UCI Cycling Esports World Championships.
At launch, Scotland will contain five routes, three of which will be used in the fast, new multi-format racing that will determine the 2023 Cycling Esports World Champions on February 18, 2023.
Zwift's Scotland world was inspired by the city of Glasgow – site of the 2023 UCI Cycling World Championships – as well as the Scottish countryside. The new routes take cyclists past castles, fens, lochs, beinns (gaelic for mountains), sgurrs (rocky peaks), and cityscapes inspired by Glasgow.
Zwift's new Scotland world will initially be available only for events and races. Zwifters' first chance to ride Scotland will be during Stage 8 of the Tour de Zwift, on February 3-12.
Ride Scotland and Race Scotland events are scheduled from February 6 to March 7 for those who miss the Tour de Zwift or want more time to ride the new map. The February ZRacing series will also be held on the Scotland map.
Completing a ZRacing or Ride Scotland event on the new map will unlock a Zwift Tartan cycling kit. Scotland will be available for free ride, club events and meetups beginning in early March.
'Zwifters should also be on the lookout for Scottish-themed Easter eggs as they ride.'
Scotland contains five routes that will give Zwifters a combined total of 58.8km to explore, ride, and race:
Rolling Highlands – 14.1km with 105m of climbing
City and the Sgurr – 8.6 km with 161m of climbing
Glasgow Crit Circuit – 3 km with 33 meters of climbing
Loch Loop – 8 km with 71m of climbing
The Muckle Yin – 25.1 km with 279m of climbing
Related
Comments
Triathlon Today – Your News, Our Passion
Newsletter

Subscribe here to receive our weekly newsletter with our most popular news!
Links