A man has been backed after he revealed how he took his stepchildren to see their father after his wife told them he had died.
In a post on Reddit's popular r/TrueOffMyChest forum on January 12, user u/ThrowRa3375573 shared how he exposed his wife's lie.
"My wife got full custody of her kids after their dad got sick," said the poster. "She rarely let them see him or let the grandparents see them. It was like this for whole eight months. Then their dad's health got worse and she just stopped taking them to see him."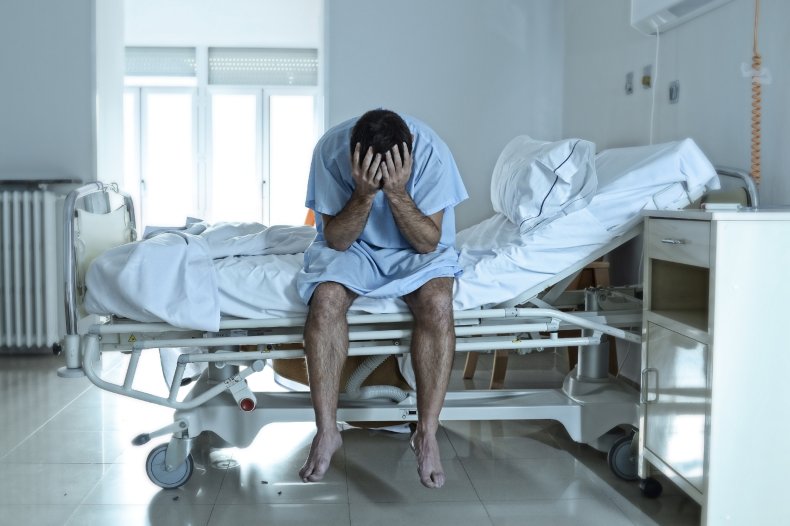 Claiming she was protecting her children, the poster felt uneasy however, arguing that it was more important than ever for the children, aged four, six and nine, to be able to visit their father.
"The latest stunt was finding out that she actually lied to them about him being dead," wrote the Redditor. "I was shocked and felt quite sick seeing the kids cry for days and looking depressed."
Ian Steinberg is an associate with Berkman Bottger Newman & Schein, LLP. His practice focuses on the litigation, mediation, negotiation, and settlement of complex high-net-worth matrimonial and family law cases.
He told Newsweek: "Not only was this wrong, but I would go so far as saying that it could be grounds for changing custody, assuming the father recovers to full health. Alienating children from their parents is something we tell our clients is a major 'no-no.'"
When the Redditor called his wife out on her lie, she told him that it was "the only way" to get the children to stop asking about their father.
"I had the biggest fight with her over this, then I took the three of them and went to the hospital and called their aunt to take them to see their dad," said the poster. "All without my wife knowing."
The children reacted intensely, especially the oldest who refused to see her mother after the lie was revealed.
"While [the mother] said she was trying to protect them, alienating them from their father was not the right way to do it and could cause future strain," said Steinberg. "On the other hand, it may strengthen the children's relationship with her father."
"She started yelling at me saying she has been trying so hard to navigate this awful situation and I turned her own kids against her," wrote the poster. "She has moved out and is considering separation either temporary or permanent. I'm getting lots of blame for what I did, especially from her family."
But the father and his family were grateful for what the man had done, and instructed a lawyer to help resolve the situation.
"I don't know if I did the right thing but I feel like I messed up my life and my marriage. There's no coming back from this especially knowing the court will get involved," said the poster.
But Steinberg felt that the man likely did the right thing by the children: "It may not have been his place to interfere, but the children will most likely look back one day and thank the man for what he did. The impact on their relationship with their mother remains to be seen," he said.
On Reddit, thousands of comments also praised the man for his actions.
"For those kids, I think you did the right thing," said one reply. Another agreed: "You did the right thing. Your wife is the one who damaged her relationship with her children. These children deserve the right to spend as much time with their Dad as they can because there isn't that much time left. And their Dad deserves to see them as much as he can."
"You messed up your marriage yeah," said another reply. "But you acted in accordance with your morals and its ultimately your (soon to be ex) wife who's unambiguously at fault here."
Newsweek reached out to u/ThrowRa3375573 for comment. We could not verify the details of the case.
If you have a family dilemma, let us know via life@newsweek.com. We can ask experts for advice, and your story could be featured on Newsweek.