Michael Phelps is a man of many talents. The 23 times gold medal-winning athlete is one of the greatest swimmers in history. However, swimming isn't the only sport Phelps is good at. Over the years, the 28-time Olympic medalist has shown keen interest in another sport, golf. The swimmer has often been spotted lurking on the golf course.
ADVERTISEMENT
Article continues below this ad
Since his retirement, Phelps hasn't kept it just as a side hobby. Though it might not be his ultimate sport, Phelps is a pretty good golfer. He has a knack for it.
ADVERTISEMENT
Article continues below this ad
It's more than just a hobby
At the first glance, it might look like a hobby Michael picked up after retirement. But if you dig deeper, you'll find that it's something more than that. His love for this sport can be traced way back to 2013. Having said that, you will be shocked to know the lengths he will go to acquire some of the golf skills.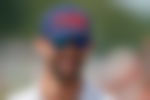 In an interview with Dan Patrick in 2013, Phelps revealed what he would give up to learn a few golf tricks. Patrick had asked him if the swimmer was ready to give up some of his Olympic glory in exchange for a few golf skills. Phelps was quick to answer the question. He said, "I'd give up a bronze to shoot under 70."
However, his next line proved that the Baltimore Bullet hasn't gone crazy over the new sport yet. Phelps said, "I don't know [about the golds]. I worked too hard for them."
Michael Phelps and Golf: Now
ADVERTISEMENT
Article continues below this ad
Initially, his golf skills came to light in 2012 when he hit the 159ft putt at the Alfred Dunhill Links Championship. In 2019, he was spotted among the crowd in the Masters' Tournament. Recently, Michael Phelps represented Team USA in the ICON series golf tournament. Team USA won the Singles as well as the Four balls.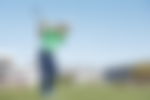 Michael Phelps has had one of the most decorated careers. Apart from excelling in his sport, Phelps has worked to help younger aspiring swimmers achieve their dreams. With the help of the Michael Phelps Foundation, he strives to provide to better learning environment and experience, and support to the younger generation.
ADVERTISEMENT
Article continues below this ad
Watch Story: Tiger Woods' 'Massive Scream for Help' Resonated With Michael Phelps, Who Comforted the Golfer During a Dark Moment in 2017.
Having said that, only time will tell if Michael Phelps will take another step as an athlete and turn into a professional golfer.