When it all comes down to the wire in sports, it can be really high-stake stuff. Time and again, we have seen showdowns and finales descend into madness. Now, for the sport, it's always good. It engages the fans more and sucks them back again for more. That being said, the athletes are, at the end of the day, just as human as any of us. Hence, sometimes it can be a traumatic experience to lose in peculiar circumstances. Just ask Lewis Hamilton.
Formula 1 and Boxing are arguably two very different disciplines. However, the competitive edge and mindset behind the two are very similar. You have to be on your toes at every moment. And sometimes, in the heat of the battle, something very crazy happens that changes the course of the entire competition.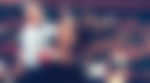 ADVERTISEMENT
Article continues below this ad
One such similarity between the worlds of Boxing and Grand Prix racing is the classic example of Mike Tyson and Evander Holyfield v. Lewis Hamilton and Max Verstappen. According to the DailyStar, during the famous bout between Tyson and Holyfield, "Tyson once again went for his rival's ear, this time taking a large chunk out of his left one leading to uproar in the ring. Unsurprisingly Iron Mike was disqualified and Holyfield was given the win in arguably sport's most chaotic finish."
As per DailyStar's '7 most chaotic endings in sport' list, Formula 1 has seen something so dramatic, too. In 2021, "For the most part it looked as if [Max] Verstappen's great rival Lewis Hamilton was set to take the championship after establishing a healthy lead throughout the season's finale race. Verstappen was then given a lifeline though, as a late Nicholas Latifi crash brought on a safety car."
"The drama did not end there though, as FIA race director Michael Masi then controversially allowed Verstappen to pass a number of lapped cars to bring him almost side-by-side ahead of the restart. The pair then played a dramatic one-lap shootout to decide the title, which Verstappen would prevail in."
DIVE DEEPER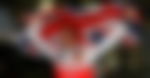 At the time, the whole fiasco was trauma-inducing for the 7x Champion. However, even through it all, he conducted himself as a true role model of the sport.
Lewis Hamilton hailed for his post-Abu Dhabi conduct
ADVERTISEMENT
Article continues below this ad
When you lose something that's for all intents and purposes sealed and delivered to you, it must feel like a kick in the gut. Lewis Hamilton went through a similar predicament at the end of the 2021 Abu Dhabi Grand Prix. But how he handled it all has once again showcased what a class act the lad from Stevenage really is.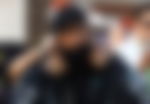 Former Red Bull Driver, David Coulthard told PlanetF1.com, "The way Lewis handled it was fantastic. Maybe when he was younger, it would have been more difficult to do that. But he's in his late 30s, he's done a few laps, and I think with age comes maturity. I would have kicked off. I would still be complaining to the European Court of Appeal!"
ADVERTISEMENT
Article continues below this ad
WATCH THIS STORY: Lewis Hamilton Kicks Off Mammoth $140 Million Hollywood Passion Project
Can Lewis Hamilton bounce back from these two disappointing years to clinch that elusive 8th title in 2023?