Kyle Larson for the most part is a quiet, go-with-the-flow kind of race car driver.
But last week, he made a couple of the biggest statements in the sport of auto racing.
The biggest: Announcing on Jan. 12 he would race in the 2024 Indianapolis 500, Larson will finally gets a chance to prove he is one of the most versatile drivers in the world.
The Hendrick Motorsports driver will attempt to race 1,100 miles in one day, competing in the world's biggest race and then NASCAR's traditional 600-mile Cup event in Charlotte. Hendrick and IndyCar team Arrow McLaren will partner for Larson's IndyCar debut.
It didn't come about without some lobbying by Larson to team co-owners Rick Hendrick and Jeff Gordon.
"The first time I mentioned the 500 to Rick was at the end of 2021 and it seemed like it had some momentum for the first couple of months, and then things got quiet and I had to bring it back up to Jeff quite a bit to keep the ball rolling," Larson said.
"This deal came together in a few months for them to iron out the details."
Kyle Larson wins Cup Series championship
Kyle Larson holds off Martin Truex Jr. in the final laps to capture his first career NASCAR Cup Series title in 2021.
Hendrick said Larson's perseverance helped convince him to take the chance. Hendrick used to discourage his drivers from competing in open-wheel vehicles, especially IndyCar and sprint cars, as he was worried about them being injured.
"It's just one of those deals that Kyle has been adamant," Hendrick said. "And he's convinced me to let him run sprint cars.
"The Indy 500 is such a prestige event. … It's going to be special to be able to walk out on the grid next year and be a part of it."
Larson said having 16 months to prepare will be a huge benefit, although he isn't sure when he might be able to test an IndyCar. He doesn't have any races set, although it could be possible depending on schedules.
"It's a race I dreamed of doing since I was a child," Larson said. "I'm happy I get to wait more than a year because I can really focus on the preparation that it will take to go out there and be prepared to hopefully to make a good challenge at a win."
Larson said it took a while to find a team that could commit for 2024 that could put them in position to run well.
"They've been working really hard here for a while now to define the best opportunity to go out there and compete for the wins," Larson said.
"It took a lot of patience to get to this moment, and it's going to take a lot more patience to get to 2024. But I do think we've assembled the best possible scenario for all of us involved to go have a good run."
McLaren competes in several series, including Formula 1.
"I get more excited about it every day," Hendrick said. "I wasn't too excited about it in the beginning and as we started talking about it. … Being partners with McLaren, that gives us a tremendous amount of comfort."
But a win? Could Larson actually win the Indy 500?
"Obviously me coming in to run my first-ever IndyCar race in the Indy 500, it would be a tall task to ask for to go win it," Larson said. "But I think that's why we're trying to plan so far ahead to be ready for it.
"And hopefully [I can] add my name to that winners' list and add to a hopefully great legacy of mine as I get your further on down my career."
Penske's take on the Indy-Charlotte double
Roger Penske said he believes a NASCAR driver will do the Indy-Charlotte soon and thinks Jimmie Johnson could be a possibility for 2023.
Beyond his Indy 500 announcement, Larson also made a statement by skipping the Chili Bowl Midget Nationals. It is an event that Larson forever tried to win, calling his 2020 triumph the biggest of his career and following up the next year by capturing the winner's trophy once again.
Larson instead opted to race a dirt late model in Nevada, trying to bring attention to the fact the Chili Bowl paid the winner a base purse of $10,000.
"Last week was fun," Larson said. "I got to run six late model races and came up short in every one of them by just a little bit.
"But I had a blast. I finished second three times. I enjoyed every minute of it."
And, he swears, he didn't miss the Chili Bowl, an event that attracts more than 300 entries, bringing many of the top drivers of midget cars (as well as other forms of racing) to Tulsa for a week where the intense competition is only rivaled by the social aspect of parties and get-togethers.
"I didn't have any FOMO," Larson said about the fear of missing out. "I was waiting on it. Every day as the week went on, I was like, 'All right, is today the day I'm going to feel the FOMO?'
"I was surprised I didn't. I really enjoyed watching. I watched a ton of Chili Bowl. It was fun getting to watch Logan Seavey win that race and him and Tanner [Thorson] and Cannon [McIntosh] had a great battle. So I didn't surprisingly miss it. I thought I would."
There was some criticism of Larson missing it and being vocal about the purse, but Larson brushed it aside.
"It is what it is," Larson said. "I'm honestly kind of burned out talking about it."
Larson will try to focus now on 2023. He won a Cup title in 2021 in his first year with Hendrick Motorsports but was eliminated after the second round of the playoffs last year.
"It's always disappointing when you get knocked out of a round in the playoffs," Larson said, "and you know that your championship season is over. … Hopefully this year I will just clean some things up and actually be in contention for the championship at the end of the year."
Looking for more NASCAR content? Sign up for the FOX Sports NASCAR Newsletter with Bob Pockrass!
Thinking Out Loud
NASCAR will give out medals to the top-three finishers of the preseason Clash as part of having an event at an Olympic venue such as the Los Angeles Memorial Coliseum.
It will be interesting to see the reaction of the second-place and third-place drivers. Other forms of motorsports celebrate top-three finishers by all having them on a podium after a race.
NASCAR (and American-based IndyCar) have not highlighted the top-three finishers on a podium, opting to focus on the winner in victory lane.
The argument for a podium is that the top finishers should be honored. The argument against a podium is that those who finish second and third feel like the first losers.
I don't see this as a move toward having a podium in NASCAR, just a way to bring some Olympic and international flair to the exhibition event.
Social Spotlight
 They Said It
"It was a great time to transition with businesses and careers and different things outside the racetrack. In the end, I needed more flexibility with where our family is at." — Kevin Harvick on his retirement.
Bob Pockrass covers NASCAR for FOX Sports. He has spent decades covering motorsports, including the past 30 Daytona 500s, with stints at ESPN, Sporting News, NASCAR Scene magazine and The (Daytona Beach) News-Journal. Follow him on Twitter @bobpockrass, and sign up for the FOX Sports NASCAR Newsletter with Bob Pockrass.
Top stories from FOX Sports:
FOLLOW Follow your favorites to personalize your FOX Sports experience
Kyle Larson
Bubba Wallace
Chase Elliott
---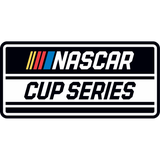 Get more from NASCAR Cup Series Follow your favorites to get information about games, news and more
---
in this topic
Hendrick Motorsports
---