The automotive lifestyle brand founded by motorsport icon Ken Block, has spoken about the difficulties it has faced since his untimely death on January 3 in a snowmobile accident.
Hoonigan co-founder Brian Scotto was joined by the rest of the Hoonigan crew for the YouTube tribute to Block, which had a somber tone and included a six-minute highlights reel of Block's most sensational moments behind the wheel.
Members of the company, which is based in Long Beach, California, said that it has been "tough" getting to grips with Block's passing at the age of 55, but vowed that they would be making a return to their business in the coming weeks.
Scotto also indicated that there is footage of Block filmed in 2022 that will be released in the near future but stated that it may be a while before members of the crew feel they want to get back in front of a camera.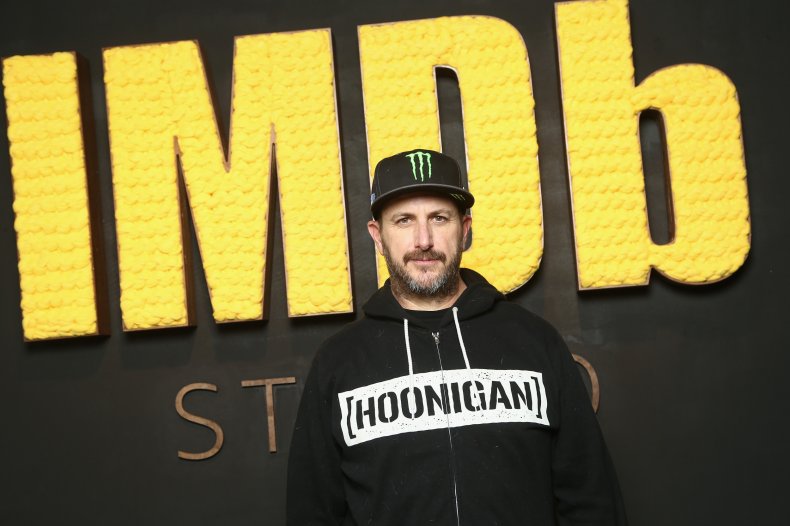 The Hoonigan co-founder also said that a foundation called the 43 Institute has been established by Block's family and that its website will be populated further in the coming weeks.
The foundation's mission statement is to create paths of opportunity for the exceptionally driven and those who may lack the proper support system for growth and success.
Hoonigan posted on its Instagram page to its 4.7 million followers about the video tribute, writing: "We are still processing the loss of our friend and co-founder Ken Block. To give everyone an update, we posted a video to our YT channel this morning with a message on where we're at—along with the tribute video that we created for Ken's celebration of life last week. We thank you all for you condolences and support during this heavy time. #kb43ver"
In the video, the Hoonigan team sat in front of the camera as Scotto addressed the future of the company.
He said: "We spent the last two weeks saying goodbye to a dear friend, our mentor who meant so much to all of us at Hoonigan.
"We are all back together for the first time and we're trying to figure out how to pick up the pieces and we will but right now and it is tough for all of us to just change gears and to get back into what we need to do.
"We are going to figure that out and we ask all of you for your patience as we try to figure this out and sort through everything."
Scotto continued to say there is footage of Block ready to be shared and that could start as early as next week.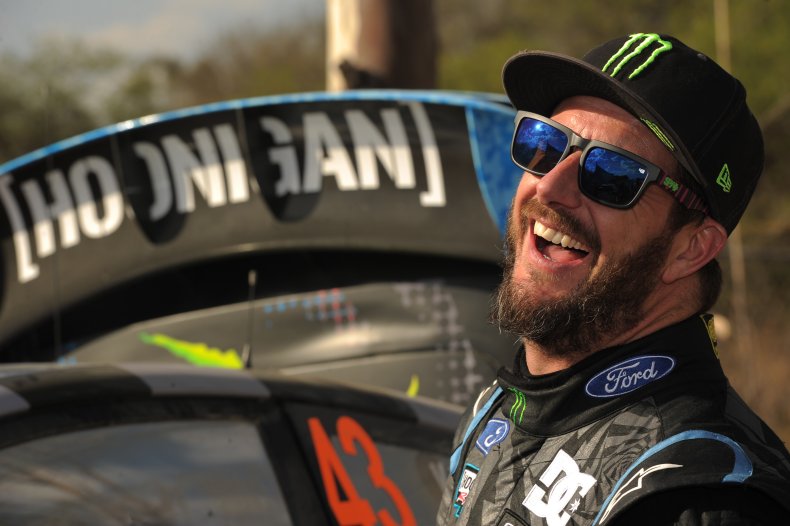 He continued: "We do have a bunch of things that we filmed last year before Ken's accident—some episodes of This vs. That as some are episodes with Ken.
"We do want to release that stuff and I think we will start doing that next week.
We decided it was best to just to go radio silent while we all dealt with this and grieved and to try and figure out what the next steps were.
"We're going to put that stuff together but I don't know when all of us are going to feel like we want to get back in front of the camera."
Scotto admitted that it has been a tough couple of weeks and that no-one at Hoonigan is really in the right mind to move forward just yet.
He added: "None of us really want to be doing this right now but we felt that we needed to talk to all of you about this and we do want to say thank you for the thousands and thousands of messages and DMs and comments and some of you may have thought that we didn't read them all but we might not have been able to reply at the time.
"We appreciate it all and it is great to see all that love for Ken."
Block died in a snowmobile accident near his ranch in Utah after the vehicle fell back onto him on a snowy hill. He was pronounced dead at the scene.
Do you have a tip on a sports story that Newsweek should be covering? Do you have a question about Ken Block? Let us know via entertainment@newsweek.com.