Relationship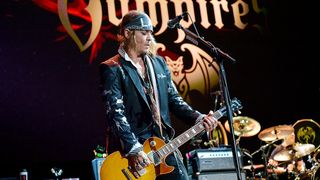 (Image credit: Jim Dyson/Getty Images)

Anyone who has seen Johnny Depp's Pirates of the Caribbean movies will no doubt remember his character's iconic entrance at the start of the first film, wherein he stands triumphantly atop a small dingy as he pulls into port while the general public look on in disbelief.
With that in mind, we imagine Depp himself experienced something pretty similar last weekend (March 3), when he rocked up unannounced to an antique store in the UK by way of helicopter to the amazement of the staff.
During what promised to be an ordinary Friday afternoon at the Hemswell Antique Centre in Hemswell Cliff, UK, members of staff became aware that their week was about to take an interesting turn when they were told an unnamed special guest would be paying them a visit.
Though the trip was organized by the store and Pinewood Studios, those manning the fort on the day had no idea what to expect. Cue Depp's none-more-rock 'n' roll entrance.
As per an original report from PA Media (opens in new tab), Depp opted for the extravagant mode of transport so he could avoid the public gaze, preferring instead to drop into the shop completely under the radar. Well, as under-the-radar as a helicopter trip would allow.
Depp, whose guitar-playing career took flight last year thanks to a high-profile collaboration with the late Jeff Beck, spent several hours in the shop, reportedly purchasing pictures, posters, paint sets and even some furniture. And, owing the nature of the visit, the actor also left Hemswell Antique Center as the proud owner of three guitars.
"He chose a vase with a skull on it. Guitars obviously," recalled store owner Robert Miller. "He was very friendly with, best friends with Jeff Beck, he sat and played a few tunes on this guitar I think just for old times' sake really and then decided to buy three of the guitars that were there."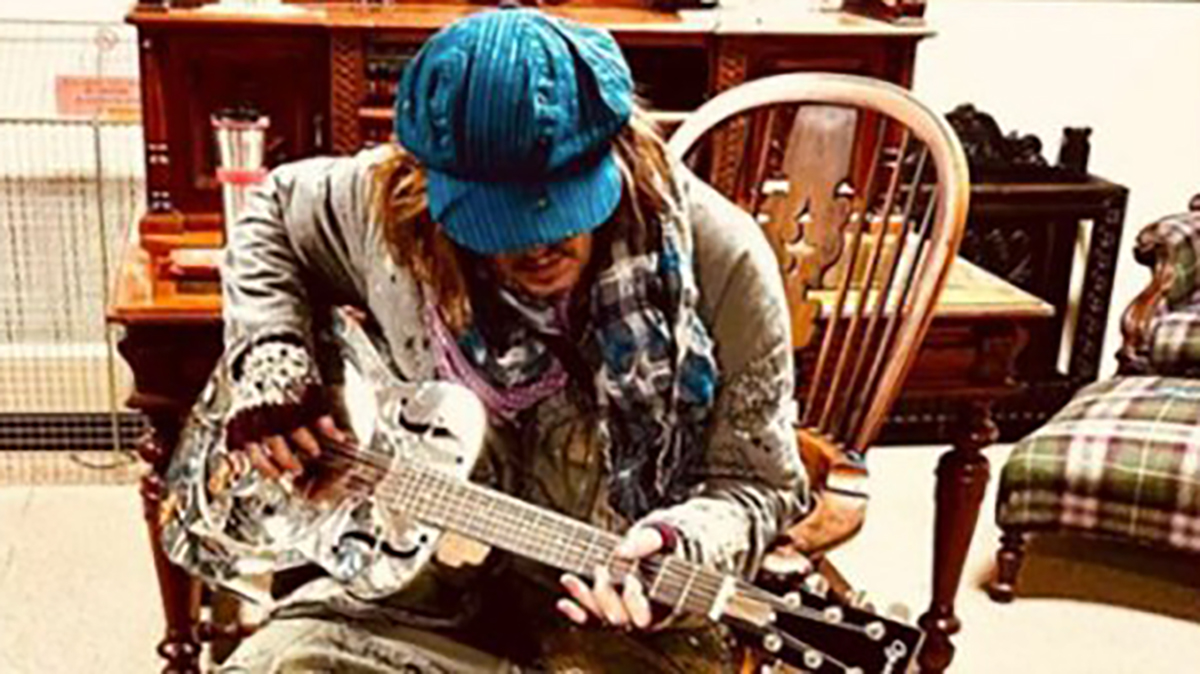 Unfortunately, the specifics of Depp's new six-strings have not been revealed, but judging from a picture shared by the store, the actor had an embarrassment of riches to choose from.
In one shot, Depp can be seen flanked by an army of Stratocasters – including what looked to be an HS-configured Squier Contemporary Strat Special – while in another he takes up position behind a resonator guitar.
Whatever instruments Depp bought, we can't imagine any of them are quite as eye-catching as the actor's custom "Shipwrecked" guitar – a wild nautical-themed instrument was showcased late last year.
That particular model was crafted by David Petillo, and featured a bounty of Pirates of the Caribbean-inspired appointments, from a built-in brass compass to a deep sea diver helmet control knob.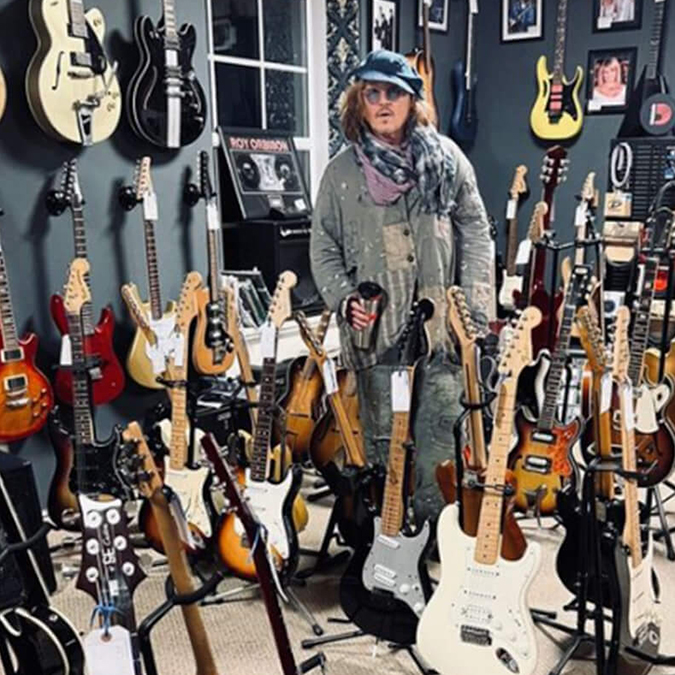 Thank you for reading 5 articles this month*
Join now for unlimited access
US pricing $3.99 per month or $39.00 per year
UK pricing £2.99 per month or £29.00 per year 
Europe pricing €3.49 per month or €34.00 per year
*Read 5 free articles per month without a subscription
Join now for unlimited access
Prices from £2.99/$3.99/€3.49