Jack Nicklaus has seen it all when it comes to being a veteran in golf. Making his debut back in 1962, the Hall of Famer has been a close observer of the sport for the past 60 years. In 2012, Nicklaus had an in-depth conversation about the sport. However, he later revealed how golfers during his time use to get a drink every once in a while compared to the current generation of golfers.
ADVERTISEMENT
Article continues below this ad
For many decades, golfers have been enjoying alcoholic beverages in between rounds. However, later when they returned to the course, they became the victim of yips. The yips are involuntary wrist cramps, that occur commonly to golfers while putting. Let's take a look at what the Goldern Bear had to say about the situation.
Jack Nicklaus gets honest about his former competitors
ADVERTISEMENT
Article continues below this ad
In his 2012 conversation, Nicklaus claimed that yips are a rare sight in today's golfing world. He further added how golfers previously suffered cramps due to drinking in between rounds. "In those days, most of those guys were club pros", said the 18-time Major winner.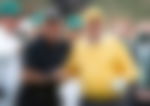 "Their usual thing was, after a round, to come in and have a drink and socialize. They did that when they played tournaments", he added. Though a golfer of a similar era, Jack Nicklaus claimed to never have a drink while competing in tournaments. Nonetheless, he did enjoy drinking once in a while during regular golf sessions.
Read More: 'I Don't Mind Dying Penniless': 82-Year-Old Jack Nicklaus Talked About Controlling His Businesses at an Old Age in 2016
He said, "I always felt drinking did not do well with nerves. The guys today don't do that. I never did that. Did I have a drink? Sure, here and there, but never while I was playing in tournaments". After revealing some confidential details about his former opponents, the 82-year-old had some words of praise for the current generation of golfers.
Nicklaus admires today's group of golfers
Later in the conversation, the Hall of Famer continued on how harmful drinking can be for your nerves while playing golf. "I always thought that was terrible for your nerves, and terrible for your touch, because I think the most important thing is to be totally there".
ADVERTISEMENT
Article continues below this ad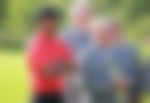 Playing golf in a club while drinking was part of social life back then. Nicklaus agreed to it by saying, "It was a social way of life, and golf was a social sport. Guys take the game today as more athletes, and I took it that way". In the end, he affirmed that golfers in the past weren't drinkers but instead drinking while playing golf was part of their life.
"It's not part of the culture today", the 18-time Major winner ended. If only he had indulged with others, we might have never seen him claim 118 professional wins. Perhaps being within his principles is what made Jack Nicklaus' career stand out from the rest.
ADVERTISEMENT
Article continues below this ad
What are your thoughts on Nicklaus' words? Let us know in the comments section below.
Watch this story- Jack Nicklaus Has a Crucial Piece of Advice for All Golfers