Tech news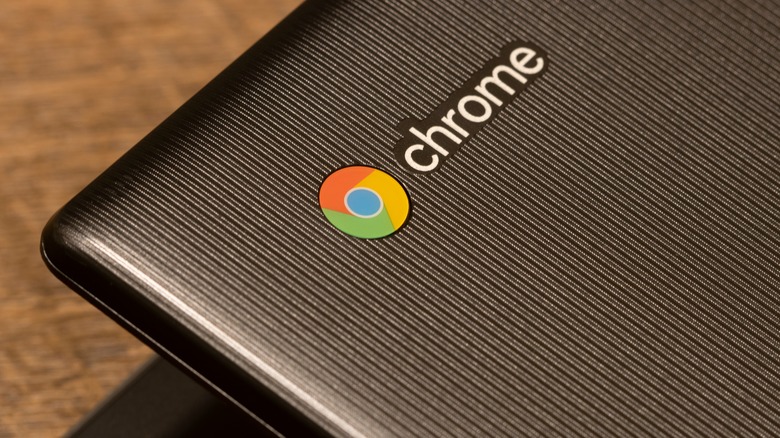 Tada Images/Shutterstock
Those who were fundamental in the creation of the modern computer could probably never have imagined how ubiquitous, and how versatile, they would become. In a major way, the working world has evolved around computers and laptops, and their capacity to perform a wide array of complex tasks from anywhere.
This, of course, is a speciality of, and a necessity for, remote workers. According to Zippia, a little more than one quarter of employees in the United States worked remotely in 2022. If you spend this much time in the company of your laptop or PC, you'll know how much of a pain it can be to have to repeatedly switch between web pages, programs and apps.
Some users have impressive setups utilizing multiple monitors. Those who want to multitask on a less dramatic scale, however, will probably be content with dabbling in split screen mode on their system for a while. If this is what you're looking for, here's how to enable the mode on a Chromebook. 
How to enable split screen mode on a Chromebook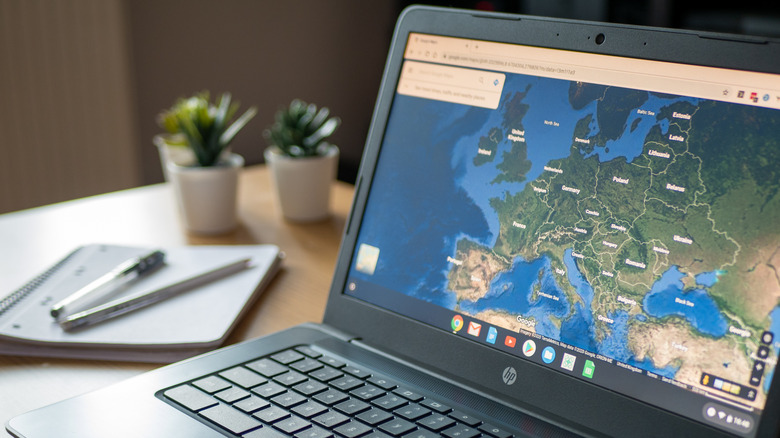 Vantage_DS/Shutterstock
Split screen mode can be rather difficult to navigate, but for tasks like quoting a piece of text or making notes on something happening live, it can be a great time-saver. Not to mention cutting down on all the tab-flipping that the average computer user has to contend with. 
To make this process easier, Chromebook implemented a system that allows users to drag and drop a currently-displayed window to either side of the screen. Alternatively, icons are displayed to the left and right of the Maximize (or Restore) button when held down, and choosing one or the other will allow users to keep that window just to that half of the screen. Repeating this for the opposite side will cause both to display simultaneously. 
One of those ever-handy keyboard shortcuts can also be used to activate this mode. A simple selection of Alt + ]will orient the window you have open to the right of the screen, and Alt +[willequallyappropriatelyorientittotheleftinsteadOpeningasecondandmixandmatchingasbeforeletsyouproceedwithtwotasksatonce [willequallyappropriatelyorientittotheleftinsteadOpeningasecondandmixandmatchingasbeforeletsyouproceedwithtwotasksatonce 
It can be quite common to inadvertently revert the display to split screen accidentally, and be unsure how to switch back to normal. Simply maximizing a chosen window is the easiest way to do this.