Tech news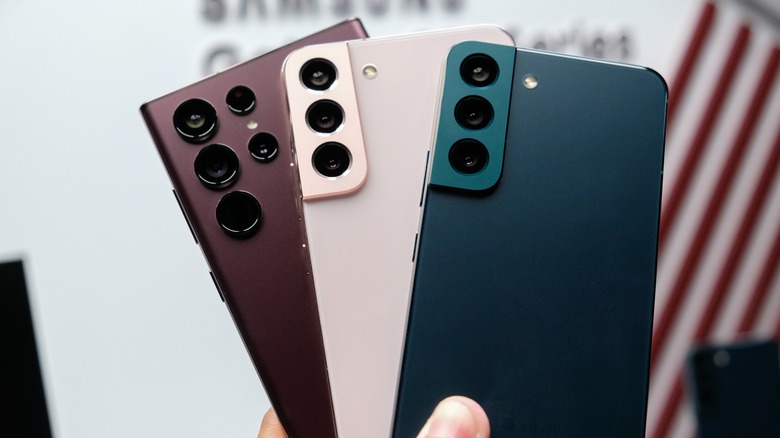 Framesira/Shutterstock
Android widgets are a unique functionality that allows for varied multitasking and improved productivity across all aspects of your typical smartphone usage. Android phones were once the undisputed king of widget use, since for a long time, iPhone users did not have this feature.
However, with the rollout of iOS 16, widgets (dubbed "experiences") finally came to the screens of iPhone users, too. Even so, Android remains the pack leader when it comes to these functions. Improving the user experience through widget applications is something that's been engrained in the Android DNA for years. That being said, many Android users still don't take full advantage of the widget tools at their disposal.
Basic widget use will typically see an Android phone filled with app tiles as well as larger widget tools. The music player widget, for instance, allows you to play music and skip tracks without having to tap into the full music player app. Similarly, a calendar widget brings a tile that ranges from a small overview to a full screen monthly accounting to your phone, without requiring a tap on the app.
However, widgets can do much more. With these tools on your Android phone, you might be surprised at how far you can elevate your widget game.
Build pop-up widgets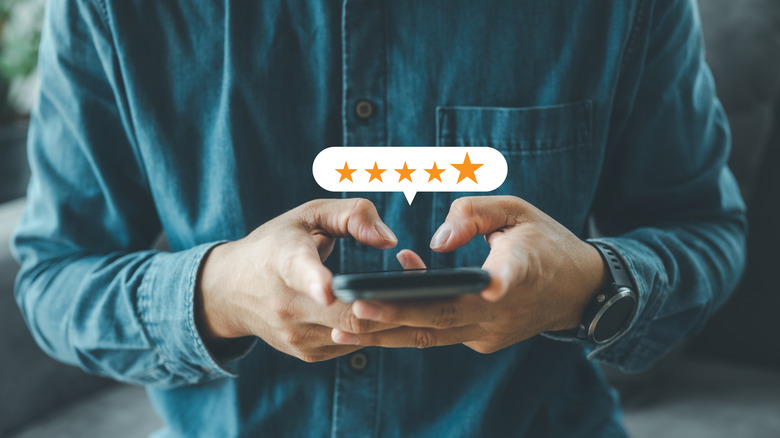 LookerStudio/Shutterstock
Pop-ups are often seen as a negative thing. In the early internet days, computer users were constantly worried about pop-ups cluttering their screen and eventually slowing down their machine. Today, pop-up blockers keep these nuisances to a minimum.
Pop-ups in a smartphone capacity aren't always a problem to be solved. Instead, you can leverage the power they offer to your advantage. An application called Popup Widget 3 allows Android phone users to build custom widget pop-ups that only occupy a single one-by-one tile on the screen. When you click on the tile, it brings up whatever widget you are seeking to use. 
The application allows you to build pop-ups for any widget you might need, while keeping the icon contained to a single square tile to help you maintain app organization on your home screen. Users aren't limited to a single widget, however. You can build a custom pop-up that brings up multiple applications or widgets with a single tap of an icon. 
Any two (or three, perhaps) apps that you use in tandem, such as a flight or hotel booking app and your calendar, can be cajoled into opening at the same time in a manner of your choosing. The Pop-up Widget 3 app costs $1.49, and it brings serious organizational potency to your Android usage routine for the price.
Incorporate gesture tools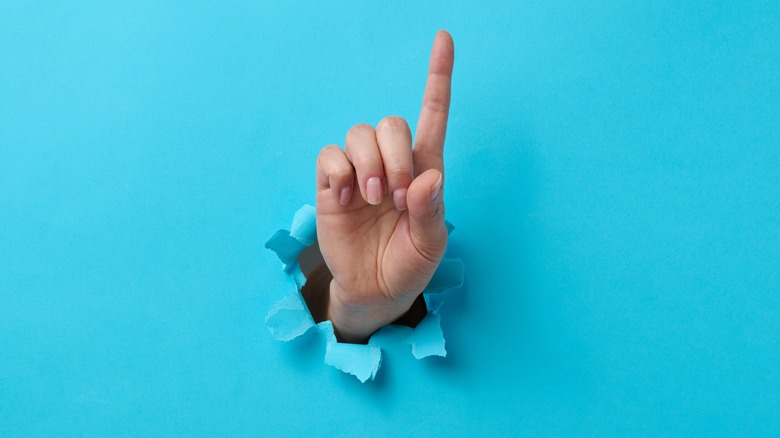 NDanko/Shutterstock
Gestures have long been a part of smartphone technology. Some have been convoluted and difficult to use, but generally speaking, swiping gestures that are an integral part of the Android experience are straightforward utilities. With an app called Edge Gestures (also $1.49 to download), incorporating dedicated gesture options into your phone use is simple, and can call up a variety of preprogrammed widgets.
To use Edge Gestures, you'll need to give the app permission to function over other apps that may be running on your system. If you do, the pre-selected gestures will work, regardless of what your phone is doing — browsing the internet, watching YouTube videos, or playing games, for instance.
Setting a gesture should be done with care, though. After you've decided what widgets you want to call up, you'll need to consider the gesture options available to you. The application notes that you can program widget access with a tap, double-tap, long press, swipe, swipe-and-hold, and many other interactions.
The tap, for example, may not be a useful choice because it's a common gesture that you use for routine phone operation. Selecting a gesture that isn't typically used will give you access to the widget without interfering with your existing usage habits.
Voice activated widgets on the Google Pixel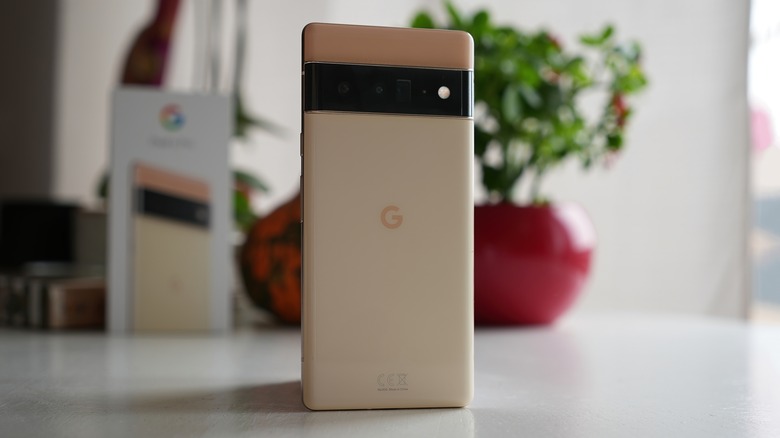 Mr.Mikla/Shutterstock
The Google Pixel brings the Google Assistant tool right to your hands. The Assistant is a powerful addition, to be sure, but a somewhat new implementation makes it even more useful for device owners. Since 2021, the Google Assistant has been capable of calling up widgets with the voice activation phrase "Hey Google…"
You can ask your phone to bring up any widgets you choose to set up with this simple command, bringing a whole new meaning to the concept of hands-free phone use. Essentially all of Google's integrated tools (Maps, YouTube Music, Chrome, and other) work with the voice activation feature, but some others that are built by third-party developers may not yet. 
However, application makers have been adopting this feature in their app construction at an increasing rate since the functionality was first rolled out. There's a good chance you'll be able to use it with many of the apps that you frequent on your Google Pixel device.
Add customized webpage widgets for commonly used sites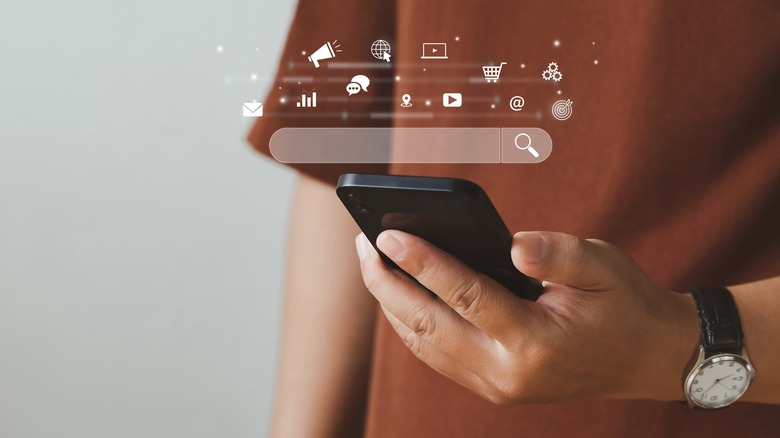 chayanuphol/Shutterstock
One final option for enhanced widget use lies in the ability to build custom webpage widgets. An app called Widgetify (free to download and use on your Android device) allows users to designate website addresses as widgets on their home screen. Simply downloading the app and notating the site's address will give you an incredibly easy to access, one-tap launch for any location on the internet that you might desire. 
This is great for avid blog readers (to supplement news apps that might already appear on your home screen), or those who want quick access to a specific site address within their company's online presence.
To use the app:
1. Tap the red plus icon, or tap and hold an empty section on your home screen, and then select the "add widget" option.
2. Select a widget size option and then tap on the resulting icon (a tile that will read "click here to configure").
3. Set the webpage that the icon will navigate to and select parameters to govern its behavior once opened.