We have a very strong bond.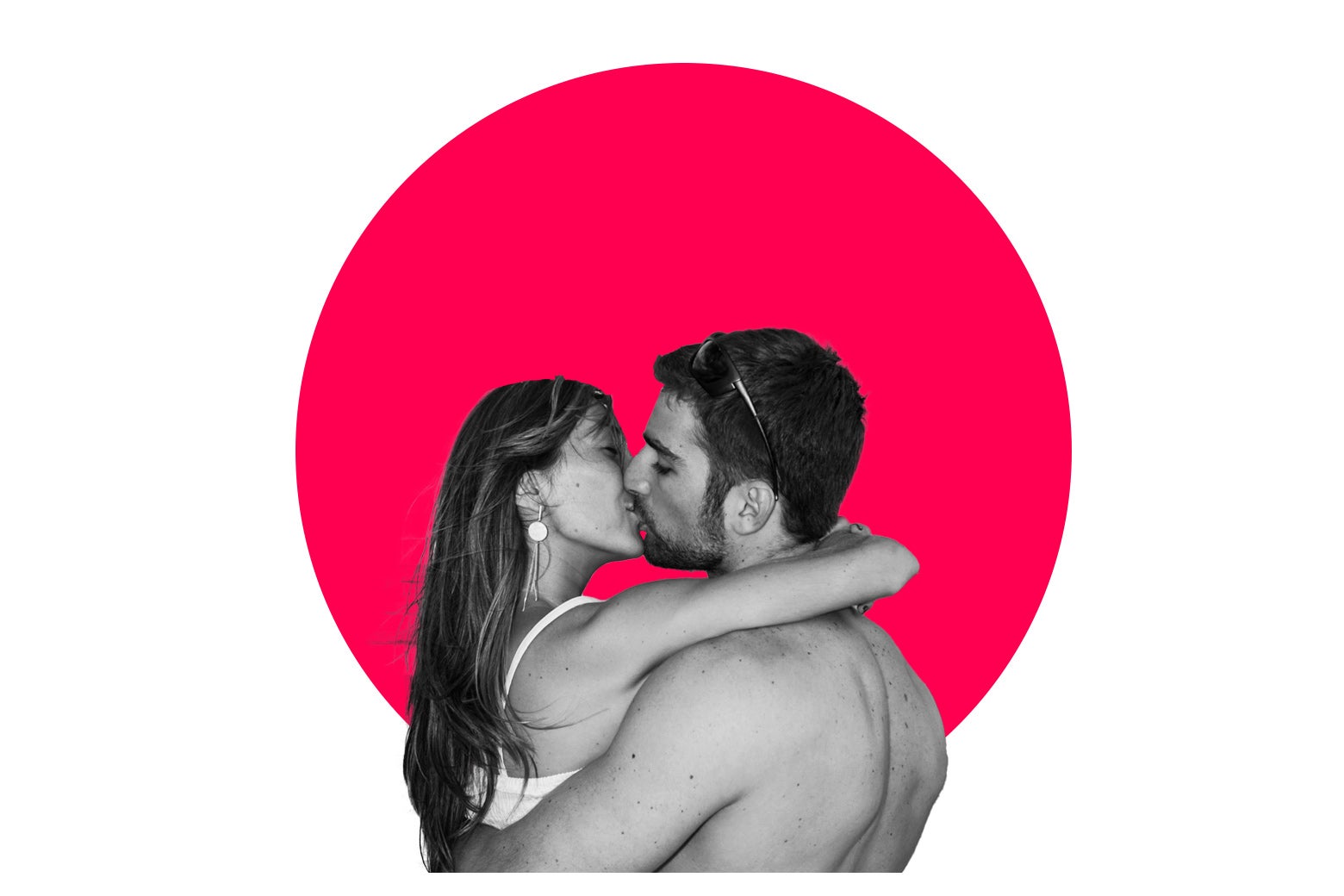 Our advice columnists have heard it all over the years. Each Sunday, we dive into the Dear Prudie archives and share a selection of classic letters with our readers. Join Slate Plus for even more advice columns.
Dear Prudence,
After 13 years of marriage, I'm in the process of divorce. I got out of a painful relationship where I was abused and cheated on for many years. My soon-to-be ex-husband is in jail for crimes he committed while we were already separated. During all these years, I developed a close relationship with one of my "political" nephews. We have a very strong bond. He's 11 years younger than me, a man in his mid-20s. In the past three months, our relationship started escalating from a close, friendly relationship to a sexual relationship.
I don't feel bad at all. The sex is great. I trust him completely and feel comfortable around him. For me, it has been more fulfilling than dating someone random and going through all the stages. I'm not in love with him or thinking about a real relationship at all, because we have a real friendshiplike relationship, all sex aside. I love him a lot, and while I know that if word got out it might be troublesome and scandalous, I don't feel guilt or remorse. I am writing you to see if what I'm doing is totally crazy. I need a reality check.
Bail out now. No lasting good can come from this. He is your nephew. This is a reality check, as requested. —Nicole Cliffe
From: "Help! I'm Hooking Up With My Ex-Nephew and Honestly It's Great." (Nov. 26, 2019)
Dear Prudence,
I met my fiancé at a house party. I was there with my best friend, who happens to be gorgeous. He began talking to us and kept talking to me after my best friend left. We made plans to hang out later, and over the next three months our friendship evolved into a wonderful relationship. Recently my fiancé and his good friend had a falling out, and in an act of spite his friend forwarded me a series of emails from around the time we first met. By reading them I learned that, initially, my fiancé only spent time with me because he wanted to have a shot with my best friend. He called me plain, repetitive, and mildly annoying. I know those aren't harsh criticisms, and that they come from the first few days of our friendship. But I'm still upset, because those are my worst fears about myself, and it hurts to know that the person I'm marrying thought those things about me too. My fiancé couldn't be more apologetic, and he's been very sweet and reassuring to me since I received the emails. (He didn't say those things out of hand, they were answers when his friend asked him about me.) I know he loves me so much. I still can't put those emails out of my mind, though—what can I do to get back to being a happy bride-to-be?
The thing about love is that it's a wonder drug that makes the initially plain, slightly annoying person into the most beautiful, fascinating woman in the world. There would be far fewer happy marriages if everyone who had an initial neutral or even negative reaction to their future spouse didn't stick around to get to know each other better. I've mentioned their marriage before, but Paul and Julia Child were gloriously happy for decades. When they first met he thought she was a gawky, awkward virgin, and she thought he was a self-satisfied roué. But during the course of their friendship Cupid's dart hit—just as it has for you. Your now-fiancé, after chatting you up, still could have pursued your friend. He didn't. He probably now sees her as a really stunning woman who's just not right for him, because you are. It also seems right that he's had a falling out with his former friend, because what a jerk this guy is. Forwarding such emails in order to hurt an innocent person—well, good riddance. Humor can help here. Maybe when you find yourself nattering on about the wedding you can stop and say, "You know what, I'm finding myself to be repetitive and mildly annoying—although I do think I look pretty good." It will be a relief for the two of you two laugh about how a great romance got its start. —Emily Yoffe
From: "Help! My Fiancé Originally Wanted My Best Friend. How Do I Get Over This?" (June 4, 2012)
Dear Prudence,
I've been married for 10 years and in that time my mother-in-law has become my best friend. She welcomed me to the family with open arms, we travel together, go shopping, cook together. Unfortunately, things have never been all that great with my husband. "Rick" has cheated on me twice (that I know of), drinks way too much, and loves to spend money we don't have. I would have left years ago if I didn't love his mother so much. She knows nothing about our marital problems. Rick and I never talked to her about our problems, and while she knows there are some issues, she doesn't know specifics. Rick and I have been in counseling for over half our marriage. Counseling isn't working, and we've started to move toward divorce. I brought up the subject of a possible split to my mother-in-law the other day and asked her if it would hurt our friendship. She hesitated, then said that we'd probably never see each other again. I was floored. I didn't expect her to be as close to me as we have been, but I had thought we could at least stay friends. I really want to save my relationship with my mother-in-law but don't want to stay married to her son. Do you think this is possible?
Maybe, maybe not. It's possible that if your mother-in-law were aware of your husband's many marital shortcomings, she'd feel more inclined to maintain a relationship with you. It's also possible that no matter how reasonably you behave, how much your husband has wronged you, and how much you like your mother-in-law, once you and your husband have divorced, your mother-in-law will find it impossible to continue your friendship. That is, unfortunately, sometimes one of the side effects of divorce. The only thing you can do is let her know how much you care for her, that you'd like to continue a friendly relationship if possible, and then let her make her own decision. You can't save your relationship with your mother-in-law on her behalf—she has to decide whether or not she's comfortable maintaining a friendship with her former daughter-in-law. Even if you think it's unreasonable, I'm afraid it's not up to you (and it should go without saying that I don't think it's worth staying in a miserable marriage just because you love his mother. The world is full of nice women; you'll find others to befriend). —Danny M. Lavery
From: "Help! I Love My Mother-in-Law but Hate Her Son." (Sept. 7, 2016)
Dear Prudence,
My mind is still reeling. My fiancé confessed to me last week that his younger niece is actually his child. He had a short affair with his brother's wife, who conceived the month her husband was away. They ended things just before finding out she was pregnant, and she lied about the dates to cover it up. My fiancé knew all this and said nothing because he didn't want to break up their family. My fiancé's brother is a good guy and I genuinely like him. I've never seen a man so devoted to his wife and children. I don't know if I can spend the rest of my life being a part of this lie. My future in-laws are a close-knit family and everyone frequently gets together. They actually had a family dinner a few days ago which I've avoided because I don't know how I can look at either my fiancé's brother or his wife in the eye. I also have complex feelings about the "niece"—biologically speaking, she will be my stepchild! I love my fiancé so much but how can I marry into his family knowing what I know now?
Have I got a movie for you! Spoiler alert, but next year be sure to take the entire family to a screening of "August: Osage County" based on the Pulitzer Prize winning play. Let's just say when the major plot twist is revealed, there should be enough squirming in the seats to loosen the bolts. Often in cases where the man who thinks he's the father is not the father there is the potential for a genetic time bomb to go off if some future medical issue in the future reveals the questionable paternity. But in the case of brothers, it's far less likely that even a cheek swab—in the rare event it should it ever come up—would point to your fiancé's perfidy. Of course this revelation is shocking and you are looking at the family you about to join in a new and deceitful light. I'm generally in favor of the truth, but with caveats. In this case there's nothing to be gained by the truth blasting apart this family. And I hope you are only the third person to be let into the circle of this secret, and that you remain the final one. As despicable as your fiancé's behavior was, it does speak to his love for you and his desire to have an honest start that he told you. You do not have to make any decisions now. You should be honest with your fiancé and tell him that this is news that's going to take you a while to process. But please fight the "complex" feelings about your niece. Morally, legally, and every other way she is the child of your future brother-in-law and sister-in-law and if you go ahead and marry your fiancé you should be able to look on this girl with love and equanimity. —E.Y.
From: "Help! My Fiancé Had a Child With His Brother's Wife." (Oct. 8, 2012)
More Advice From Dear Prudence
My mom's first love died recently. The plan for his remains is for them to be cremated and then for his current wife to keep them in an urn. My mom wants to take some of his ashes from the urn and to then take them to their old spot and scatter them, assuming she can do so without alerting his family and thus adding to their pain.