Fox News co-host Geraldo Rivera was booed by audience members during an appearance on the Hannity Hot Seat show for praising President Joe Biden.
Fox News host Sean Hannity was speaking on Thursday with Rivera about Biden on the same day the president discussed recently shot down aerial objects. Hannity at one point asked his on-stage audience about if they believes that the Biden family is compromised by China, to which some raised their hands, according to a clip posted by Twitter user Acyn.
Rivera then said that he believes that Biden is a "decent person" and that he is "trying to do his best," but he was instantly booed by the audience.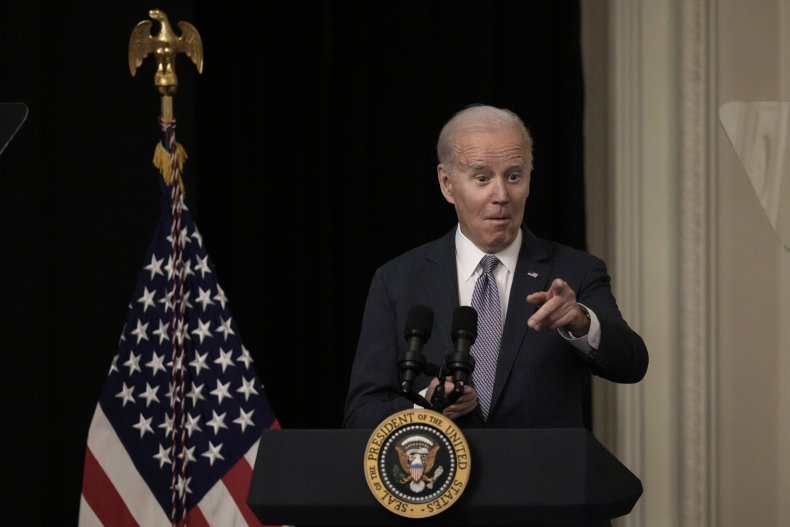 Hannity on Wednesday criticized the Biden administration's policies toward China, including the U.S. decision to wait several days before shooting down the suspected Chinese surveillance balloon this month.
"The Biden administration will not hold them [China] accountable for anything…they won't even dare say a bad word about China," he said.
Biden has faced heavy criticism from Republicans after the Chinese balloon flew for several days after it was spotted hovering over the skies of Montana, which is home to one of three domestic nuclear missile silo fields in America. It was first spotted north of Alaska's Aleutian Islands on January 28, then moved into western Canada on January 30.
The Federal Aviation Administration closed the airspace over parts of North Carolina and South Carolina and the balloon was shot down, at Biden's direction, about 6 nautical miles off the coast of Myrtle Beach, South Carolina, on February 11.
Biden initially called for the balloon to be shot down after he was briefed about it, but national security officials declined at the time, citing possible safety concerns for people on the ground.
An unidentified aerial object was shot down over Alaska last week by an F-22 fighter jet off the northern coast of Alaska on Biden's order.
The object was "the size of a small car" flying at 40,000 feet, meaning it posed a "reasonable threat" to commercial aviation, according to National Security Council Coordinator for Strategic Communications spokesperson John Kirby.
Biden said Thursday that the U.S. military, through the North American Aerospace Defense Command (NORAD), tracked three unidentified objects, including the one that was shot down in Alaska. One object flew over Canada and another was over Lake Huron.
"They acted in accordance with established parameters for determining how to deal with unidentified aerial objects in U.S. airspace," Biden said. "At their recommendation, I gave the order to take down these three objects due to hazards to civilian commercial air traffic and because we could not rule out the surveillance risk of sensitive facilities."
It remains unknown what the three objects were, but they are not related to "China's spy balloon program" and are not surveillance objects from another country, according to the president.
"Our intelligence community is still assessing all three incidences," Biden said. "They're reporting to me daily and will continue their urgent efforts to do so, and I will communicate that to the Congress."
Newsweek reached out to Fox News for comment.