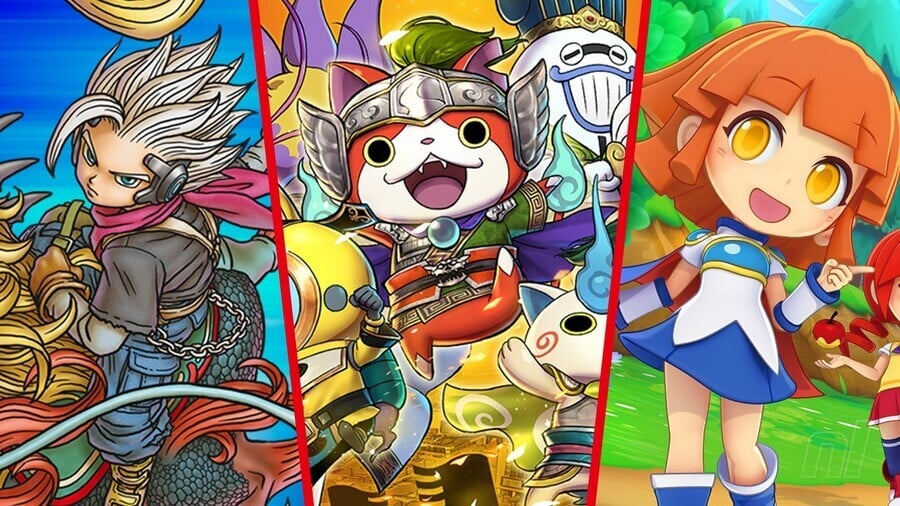 With the closure of the 3DS eShop fast approaching, it's got us feeling a little bit nostalgic here at Nintendo Life — particularly for games that we never got our hands on here in the West.
It's a tale as old as time at this point. Many Japan-only games never get localised, and that's been the case for a long time, but the 3DS has some truly special and unique titles that we've been begging for over the years. We've talked about Virtual Console games in Japan before, but now it's time to look and pine after those that were available both on the shelves and on the eShop, but that we were never lucky enough to see get an official English release.
We've selected 13 Japanese-only 3DS games that we're yet to see on our shores — titles that showcase the best and most unique aspects of the console, as well as classics and sequels that entirely skipped us by. Some of these don't require a lot of Japanese knowledge to play, while others might need you to crack out the old translator. (And remember that 3DS games were region locked, so definitely take that into account before hitting your auction site of choice and tracking down any of the games below!)
With that said, here are our picks for some of the best 3DS games that never left Japan:
---
We've begged for Switch Japan-only games before — and one of those games did in fact get an English release in 2022! — so we're praying, hoping, that this list has the same effect. Because that one was definitely down to us. We know, some ports of these to Switch would take a little more work than a simple localisation were they to somehow migrate to Switch, but let us dream.
In the meantime, we'll be saving up our pennies and importing, looking at cases on the shelves longingly. We don't want our 3DS consoles or our libraries to go missing…
Let us know which of these you want to play, or if you've played any of them, in the comments. And feel free to share any other 3DS gems you wish had seen a global release.