Sports
First UFC two-division champion, Conor McGregor took a humorous dig at Chael Sonnen over his claims of being a soccer G.O.A.T. and fans loved it. One of the biggest sports tournaments is ongoing and everyone wants to have a piece of it. The FIFA World Cup kicked off in Qatar on 20th November. Moreover, celebrities across the world, across all fields weighed in with their take on the event. In addition, UFC legend, Sonnen called himself the best soccer player, and 'Notorious' was having none of that.
ADVERTISEMENT
Article continues below this ad
Evidently, in a recent study, it was revealed that soccer is the most followed sport in the world with a staggering 3.5 billion fans. Thus, it came as no surprise when celebrities and fans engage in the ongoing biggest event of the sport.
ADVERTISEMENT
Article continues below this ad
Sports Conor McGregor laughs off Sonnen's Soccer G.O.A.T. claims
Although it is not the first time a combat sports athlete engaging in the world cup. Earlier during Argentina vs Mexico, one of soccer's greatest players, Lionel Messi was threatened by Canelo Alvarez for allegedly dishonoring the Mexican jersey. 
Recently, a fan asked Sonnen, "who's the soccer goat?" UFC's Chael Sonnen is pretty active on all of his social platforms and has always got something to say. And McGregor is not far behind him.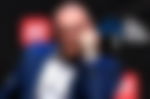 To this, Sonnen hilariously replied, "I am." This sparked many responses from fans and even the UFC Irish star. McGregor couldn't help but laugh at the former light heavyweight fighter's answer.
The 'Notorious' is quite active on social media nowadays since his horrific leg break and is preparing for his next fight. Moreover, McGregor has been an avid admirer of the sport, previously expressing interest in purchasing Manchester United and Liverpool Soccer clubs.
Sports Fans react to Conor McGregor's reply to Sonnen
Fans refused to leave Chael Sonnen or McGregor alone. They took to Twitter to express their opinion on the topic.
A fan wasn't letting McGregor forget his leg break.
If only they let the titanium legged gorilla into PRIDE FC

— chiefjimzy (@chiefjimzy) December 15, 2022
One fan mentioned that the Irishman won't require shin pads while playing.
Another fan had an interesting idea.
I want a soccer league of MMA fighters. Team Conor vs Team Khabib!!!

— M. Lowrey (@M_Lowreyy) December 15, 2022
One fan responds on behalf of McGregor.
A fan had a hilarious take on McGregor playing soccer.
Connor looks like a proper soccer player, a proper 12 soccer player , ah thank u.

Buy proper 12
Proper 12

— Ms. Odganis (@LiberalABADDON) December 15, 2022
ADVERTISEMENT
Article continues below this ad
Further, a social media user had a completely different idea for McGregor's next fight.
ADVERTISEMENT
Article continues below this ad
Thus, fans were enthusiastic to share their opinions about McGregor's reply.
Watch This Story – Conor McGregor Beefs with Nate Diaz, Dustin Poirier, Joe Rogan & Tony Ferguson on the Same Day