Khabib Nurmagomedov has one of the most coveted careers in all combat sports. The Dagestani fighter retired undefeated after beating the best opponents in his division. His resume holds names like Conor McGregor, Dustin Poirier, and Justin Gaethje. The 34-year-old convincingly dominated and beat his opponents to cement his legacy before announcing his retirement from competition. Furthermore, he took up a role as a coach and helped his teammate, Islam Makhachev, bring the UFC lightweight title back to the mountains of Dagestan.
Nurmagomedov's achievements are a testament to the type of rigorous training he underwent. A staunch religious man, "The Eagle" follows the rules of his religion while having a strict disciplined training routine. These practices also apply to the rest of his teammates. He implemented the same when he took on the role of a coach and his methods produced results.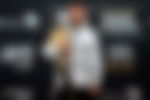 Recently, longtime UFC commentator and podcast host Joe Rogan discussed the rigorous and disciplined training methods of the Dagestanis on his JRE MMA Show. UFC Welterweight and a student of 'coach Khabib's', Belal Muhammad, joined Rogan in the conversation. A clip of their conversation discussing Nurmagomedov camp's training methods made rounds on social media. Now, 'The Eagle' himself has shared it on his Instagram story, affirming their coaching methods that guarantee results.
ADVERTISEMENT
Article continues below this ad
Khabib Nurmagomedov shared Joe Rogan's words on his IG story
In the clip shared in the IG reel, Rogan asks Muhammad, "They have a very very disciplined camp, right? Like, you have to have your hair cut a certain way, like you can't be f***ing around showing up with blue mohawks or nothing crazy."
Muhammad responded, "I think that's one of the reasons why they're all successful. I feel like, when Khabib walks into the room, it's like an army. We all get up, we all stand in line, he'll stand in line, he'll point to who's hard sparring in the cage… Most teams have a sparring day… For them, they're doing everything every day…"
ADVERTISEMENT
Article continues below this ad
Talking about their religious ways. Muhammad added that Nurmagomedov would take phones away from fighters who showed up tired and would only return them once they were well-rested.
DIVE DEEPER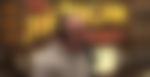 ADVERTISEMENT
Article continues below this ad
After listening to Muhammad's account, it should be no surprise that the Dagestani fighters have so much success in the cage. What are your thoughts on the Dagestani training camps? Let us know in the comments below.
Watch This Story– End of Khabib's takeover in MMA