In the first move of an offseason full of change, the Bucs have fired offensive coordinator Byron Leftwich as part of an overhaul of the offensive staff. The Tampa Bay offense had struggled to one of the biggest single-season scoring drop-offs in NFL history.
The Bucs saw their season end with a 31-14 wild-card round loss to the Cowboys at home on Monday.
On the season, the Bucs scored barely half as many touchdowns as they did in 2021, going from 61 to 31. They scored 198 fewer points this season, the second-largest drop-off of any team in NFL history, behind only the 1973-74 Atlanta Falcons. Tampa Bay had the league's worst running game, both in yards per game and yards per carry, and Tom Brady passed for 25 touchdown passes, 18 fewer than the year before.
Those struggles carried over into Monday's playoff loss, as the Bucs were shut out in the first half, trailing the Cowboys 18-0 with only 120 yards of total offense. It marked the fourth time in 18 games that Tampa failed to score in the first half.
Tom Brady suffers first career loss vs. Cowboys
Tom Brady's season is over after the Buccaneers fell to the Cowboys 31-14 on Monday. Skip Bayless and Shannon Sharpe predict what's next for TB12.
Leftwich, who came to the Bucs in 2019, called plays in 2020 when Tampa Bay won the Super Bowl, averaging better than 30 points per game, and the offense did the same in 2021 on the way to a division title. But 2022 was a different season, with a depleted offensive line leading to Brady having to get rid of the ball more quickly, taking away the downfield passing threat.
Leftwich, 43, had been hand-picked by Bruce Arians when he came to the Bucs in 2019, trusting the former quarterback enough that he gave up offensive playcalling duties for the first time as a head coach. Leftwich interviewed for the Jaguars' head-coaching job a year ago, though that ultimately went to Doug Pederson. Arians retired from coaching in March, staying on in an advisory role, but the offense had far fewer deep-ball tries this season, sticking to screens and dump-offs more often.
Head coach Todd Bowles has kept his job after the disappointment of an 8-9 finish and first-round exit from the playoffs, but the Bucs had never won back-to-back division titles in their history, nor have they fired a head coach after only one season. Bowles took over in late March, long after the NFL hiring cycle, so he inherited Arians' coaching staff without any changes.
If the Bucs promote from within, they could go with Harold Goodwin, who has the assistant head coach title under Bowles, as well as run game coordinator, though he hasn't called plays in his NFL career. 
There aren't obvious candidates to replace Leftwich from Bowles' coaching history. His offensive coordinators from his days as Jets coach aren't likely, as Chan Gailey was out of the league this year, John Morton has only worked as a senior offensive assistant with the Raiders and Lions since his time with New York, and Jeremy Bates hasn't coached since his time with Bowles.
Bucs general manager Jason Licht could try to bring back former OC Todd Monken, who was part of Dirk Koetter's staff from 2016 to 2018 and has spent the past three seasons as offensive coordinator at Georgia, helping the Bulldogs win back-to-back national titles.
Greg Auman is FOX Sports' NFC South reporter, covering the Buccaneers, Falcons, Panthers and Saints. He is in his 10th season covering the Bucs and the NFL full-time, having spent time at the Tampa Bay Times and The Athletic. You can follow him on Twitter at @gregauman.
Top stories from FOX Sports:
FOLLOW Follow your favorites to personalize your FOX Sports experience
National Football League
Tampa Bay Buccaneers
Tom Brady
---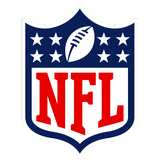 Get more from National Football League Follow your favorites to get information about games, news and more
---
---