Jay Cutler is a bodybuilding legend and the only Mr. Olympia to avenge a loss on bodybuilding's most prestigious stage. For most of his career, Cutler was the underdog to Ronnie Coleman.
ADVERTISEMENT
Article continues below this ad
However, his rivalry with the "King" earned him a league of loyal fans. Over a decade after retirement, Cutler remains a legend in the bodybuilding community.
ADVERTISEMENT
Article continues below this ad
On Dec 1, Jay uploaded episode #51 of his popular podcast on the Cutler Cast YouTube channel. During the podcast, Jay revealed the one disadvantage he has faced as a professional bodybuilder.
It excites everyone except Jay Cutler
Cutler sat down with co-host Manager Matt. While discussing this year's Thanksgiving, Jay revealed he no longer eats as much as he used to. 
"I mean, I'm not a big eater, it seems like as I get a little older," said Jay. "the food is not exciting for me," said Jay, who has spent his entire competitive career following a strict diet. Jay also said that's the disadvantage he has faced.
"I always say like that was the one disadvantage about being a bodybuilder is; Nothing excites me on a menu at this point," said Jay. The former Mr. Olympia's statement meant he didn't enjoy restaurant food either.
While Cutler sometimes goes out to eat, it's not something that gets him excited. "Would I like to go out? Probably. Like one year we went to Laurie's," said Jay.
However, Jay said, "it starts at like 5 p.m." which he thinks is too late. Instead, the bodybuilding enjoyed working out peacefully at a gym than going out to eat.
DIVE DEEPER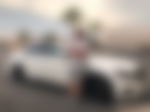 Bodybuilders follow regimented diets. They also regulate how much they eat according to their bulking or cutting needs. Cutler consumed a massive amount of calories during his prime.
How the former Mr. Olympia's insane meal prep
In 2021, Jay Cutler appeared on Chris Van Vliet's podcast, and discussed how he meal-prepped while actively competing. Cutler revealed he bought 30 dozen eggs, about 140 lbs of chicken, and an entire cow each time he went grocery shopping.
ADVERTISEMENT
Article continues below this ad
However, Cutler asked the butcher to divide the animal into different cuts of meat, which he stored in his freezer.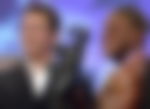 Although it's an insane amount of food, Cutler ate five to six thousand calories every day to sustain and put on more muscle mass. Sometimes Jay ate more than 20 egg whites for breakfast.
ADVERTISEMENT
Article continues below this ad
Watch this story – From Arnold Schwarzenegger to Ronnie Coleman, Here Are the Top Bodybuilders With the Best Nicknames
Many bodybuilders talk about their diets. However, Cutler also revealed the diet-related challenges they face.