Former Far Cry creator Dan Hay seems to be headlining Blizzard's upcoming survival game, and fans are loving it. 
ADVERTISEMENT
Article continues below this ad
Dan Hay is an important name in the esports industry, as he gifted us an all-time favorite, Far Cry. He worked with Ubisoft for years, extending his help to create Far Cry 3, 4, 5, and more. Fans adored the game as they were far more than happy to spend time in the fictional world. Plus, Far Cry became the iconic headliner of the franchise, helping them garner thousands. 
ADVERTISEMENT
Article continues below this ad
However, one of the important people in the series Dan Hay called quits with the franchise in time. He decided to move on to better things, bidding adieu to this French gem and starting a new relationship. In 2021, he shook hands with Blizzard, a subsidy of the popular Call Of Duty franchise Activision Blizzard. Since then, Hay worked relentlessly on the upcoming projects headlined for the year as well as the future. And now, it is confirmed that he will play a pivotal role in Blizzard's upcoming survival marvel. 
Fresh news confirms Dan Hay to lead Blizzard's next survival game lined up for 2023 
After having a successful tenure with Ubisoft, Dan Hay ended his partnership with the franchise. The veteran behind creating Far Cry called quits shortly after Far Cry 6 in 2021 and moved on to search for new partnerships. And as expected, Dan linked up with Blizzard, instantly becoming a part of their upcoming game.
DIVE DEEPER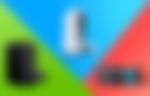 ADVERTISEMENT
Article continues below this ad
Apparently, the survival game rumors surfaced on the internet in the first half of 2022, with fans claiming the name to be 'Odessy.' It was also reported that the AAA title would also feature First-Person Combat and crafting, a new genre for the franchise.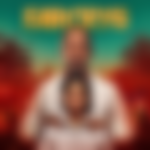 However, it was unclear who was leading the development and how far the work was through. So, Blizzard posted a statement in its year-end update, featuring the issue. They said, "Hay is leading the team which is infusing this genre with Blizzard magic while crafting our first new IP since Overwatch. The team has doubled in size this year and we're looking to grow it even more in the new year!"
ADVERTISEMENT
Article continues below this ad
With this news out to the public, it will be great to see what Dan has in mind for the upcoming AAA title. After all, the Far Cry maestro has enthralled us for years, so it's safe enough to say he might par our expectations again. 
WATCH THIS STORY – Best Co-op Games to Play on PlayStation, Xbox, and PC in 2021